The construction of the supports for the spans has been completed on the construction of the railway part of the Crimean bridge. This was stated by Chairman of the Board of Directors of "Stroygazmontazh" Arkady Rotenberg.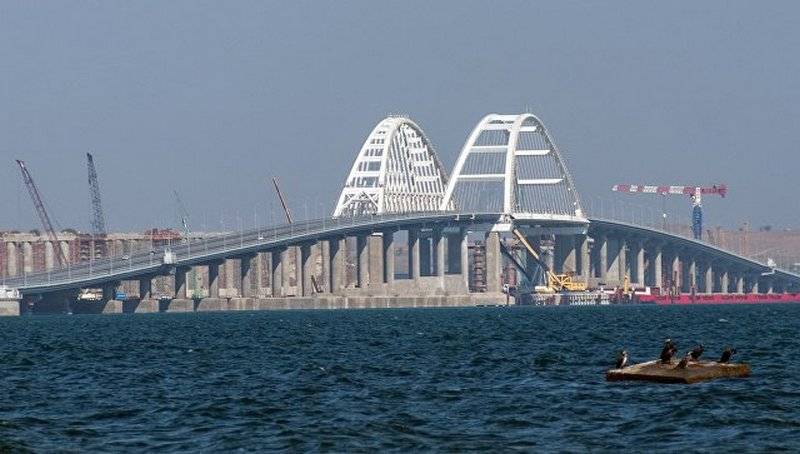 Rotenberg said that the builders have completed the installation of supports on the construction of the railway part of the Crimean Bridge. He explained that this is a very difficult process and the work was done in difficult conditions: strong winds, seismic movements and difficult ground. In total, 595 supports were installed on the bridge, some had to be submerged to a depth of 100 meters. The last pylon was installed in the Kerch Strait in the area between the fairway and the Crimean coast to a depth of 70 meters.
Spans are installed on the supports - these are 160 thousand tons of steel structures. At the same time, the installation goes on all sea and land sections of the construction site, has already been blocked by spans of more than 15 kilometers of the route, and has already connected the first span from Kerch to the railway arch.
Recall that the final assembly of the railway part of the bridge will be completed before the end of spring 2019, and the installation of the tracks by the end of summer. The movement of trains on the bridge in both directions according to the plans should begin in December 2019. Passenger trains will be able to reach speeds of up to 120 kilometers per hour, freight trains up to 80 kilometers per hour. The railway is designed to pass trains weighing up to 7100 tons.