It became known that in Paris on the sidelines of the celebration of the 100 anniversary of the end of the First World War, there was still a meeting between Russian President Vladimir Putin and Israeli Prime Minister Benjamin Netanyahu. For most journalists covering Paris events, this conversation was almost one of the most important events of 11 in November in the French capital.
Recall that earlier the French President Emmanuel Macron appealed to world leaders who were preparing to arrive in Paris, with a request to postpone the negotiations with each other on other dates. According to Macron, bilateral negotiations could divert attention from the reason that everyone was invited to the French capital. In particular, such an appeal was sent to the Kremlin and the White House. At least, the situation was described by the French media.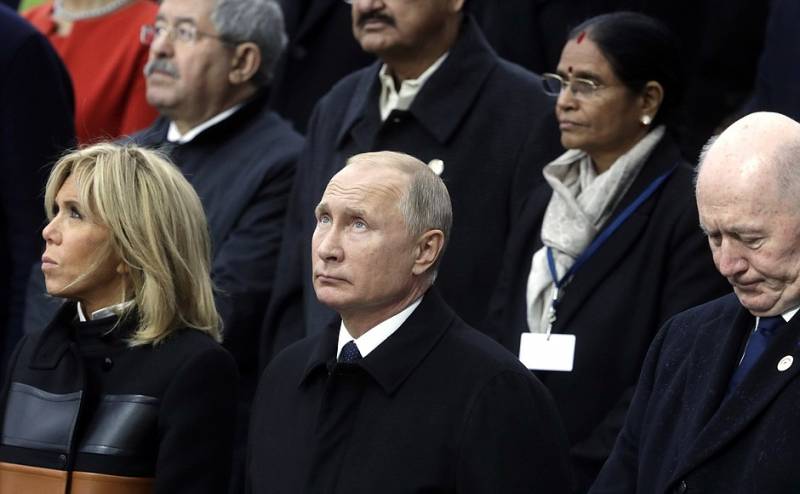 Reporters asked Netanyahu about how the meeting with Putin, and what the results of this meeting. The conversation itself on the sidelines was short-lived, and Netanyahu's comment was therefore also more than concise:
The conversation went great and was very important.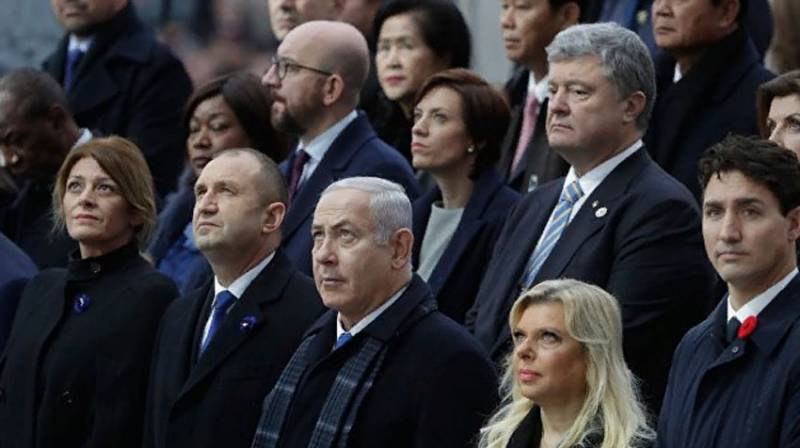 Recall that Netanyahu several times sought the opportunity to hold a personal meeting with the Russian president, but Moscow did not consider that such a meeting was appropriate in this situation. After the tragedy with IL-20 off the coast of Syria, for which the Russian Defense Ministry placed the blame on Israel, the Air Force commander of this country arrived in Moscow and presented his version of what had happened. Apparently, the Israeli version of the Defense Ministry of the Russian Federation "did not like". Netanyahu himself, as the Israeli press wrote, called to Moscow and offered condolences over the death of Russian servicemen, but did not recognize responsibility for this death for Israel.
The fact that the conversation between Putin and Netanyahu in Paris did take place was received positively by Israeli journalists.
PS
You can pay attention to the fact that among the invitees was the President of Kosovo, which was not recognized by Russia as an independent state, Hashim Tachi.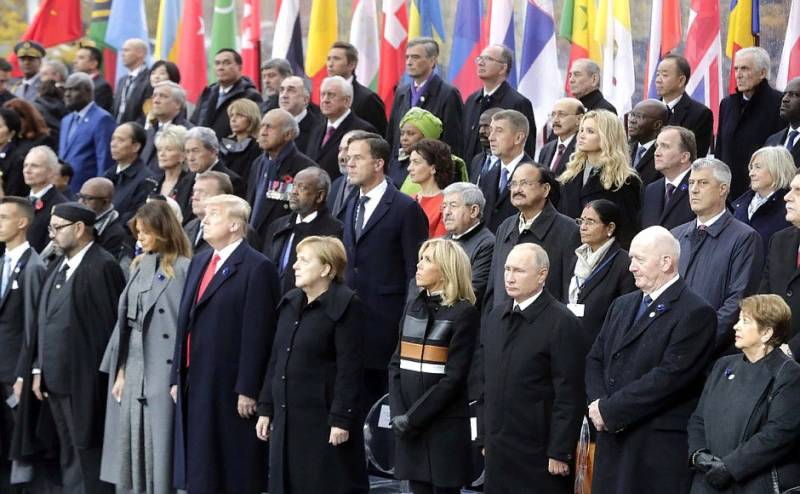 At that moment, the head of Serbia Alexander Vucic was in the group of guests standing opposite.