Polish media
сообщают
that the prosecutor's office of the country has launched an investigation into the case against the company
Aliens Games
registered in Ukraine. The interest of Polish prosecutors to this company arose due to the fact that its developers created a computer game, the plot of which develops in the Nazi death camp Auschwitz (Auschwitz-Birkenau).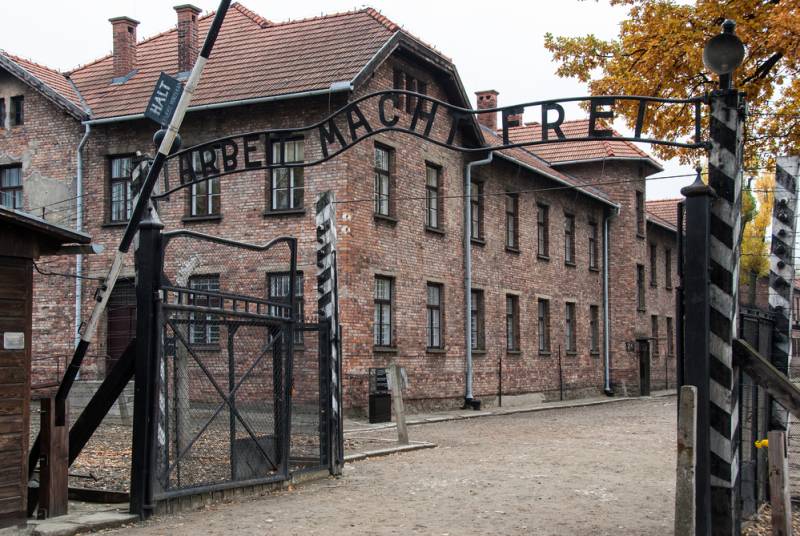 Content is very specific. The game allows the user to "try himself" not only as a prisoner of the camp, but also, for example, as a guard. Torture and murder of prisoners turned out to be one of the attributes of this Ukrainian game. The creators of the content did not go around the topic of gas chambers, where the game, as the Polish prosecutor's office found out, suggests sending prisoners. And even the opportunity to "play" in mass executions is also provided by Ukrainian developers.
The prosecutor's office of Poland drew attention to this game after it received content materials from specialists from the Institute of National Memory. The head of this institute wrote a statement in which he spoke about the propaganda of Nazism and the insult of the Polish nation by the creators of this heinous computer game about Auschwitz.
Perhaps the Polish Institute of National Memory and would have ignored this game, if not for one nuance. In the presentation video, the developers reported that the game is dedicated to survival in the "Polish death camp". The video also asks the question "why did the Polish nation lose its honor?"
Meanwhile, in Poland there were people who said that the game about Auschwitz has a "Russian mark". The person who left this mark was called an inhabitant of Odessa named Dmitry Dybin. For Warsaw and Kiev, it is the "Russian footprint" that can make it possible to find a consensus in this heinous case as well.