Poland recounted its losses during the Second World War and considers the question of reparations from the FRG is still open.
RIA News
statement by the President of Poland Andrzej Duda.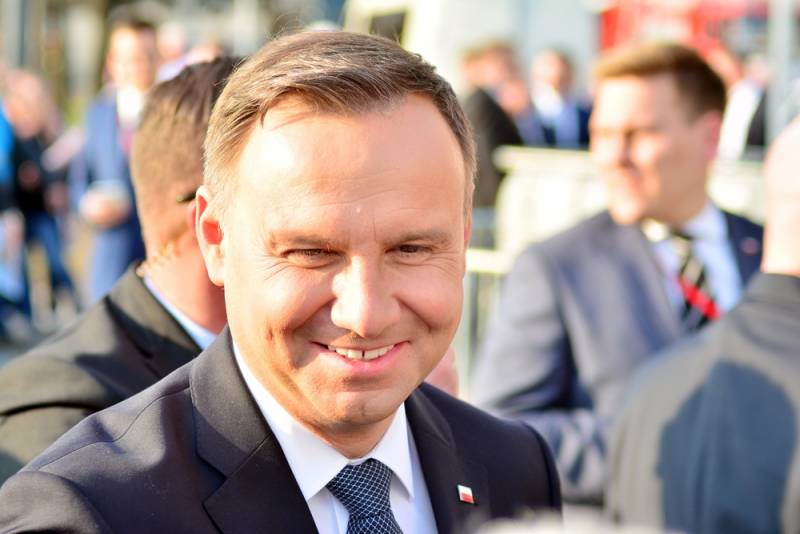 I believe that the topic of reparation payments is not yet closed,
said duda.
According to him, in the Polish parliament this question was raised by a group of experts. The deputies agreed to discuss this topic and decide what to do next and what steps to take.
This is "a matter of truth and responsibility," the president added.
Moreover, if humanly, the Polish people do not feel hatred for the Germans. The Poles are Catholics, they forgive each other, he noted.
Meanwhile, in the Polish Sejm, they cannot yet decide on the specific amount of reparations. The maximum demands that were raised there were $ 850 billion. More modest calculations speak of $ 48,8 billion. In October, Arkadiusz Mularczyk, head of the parliamentary committee on reparation payments, said that Warsaw would recalculate WWII losses and present the exact amount to Berlin.
The Sejm also stated that the new requirements for Germany will become a "reminder of justice, that belongs to Poland."
But apart from a sense of justice, according to Oleg Nemensky, a senior researcher at the Russian Institute for Strategic Studies, the Polish side is driven by a purely pragmatic element: until the year 2020, Poland will continue to receive good money from the European Union, and then not. Therefore, flirting with Brussels and Germany, the reasons for Warsaw is becoming less and less.
The expert is not sure that the entire Polish political community hopes to receive reparations, nevertheless, there is a fairly large group of people in the power structures, which is very serious about this.
In Berlin, the question of war reparations Poland considered closed.
Recall that during the Potsdam Conference (1945 year) an agreement was reached, according to which the Poles received reparations from the share of the USSR coming from the eastern zone of Germany. Later, the USSR and Poland entered into an agreement, which ceased to collect reparations from the GDRs with 1954.