High-ranking officials of the Ministries of Defense of Pakistan and China commented on statements that the PRC in Pakistan's Gwadar intends to open a military base.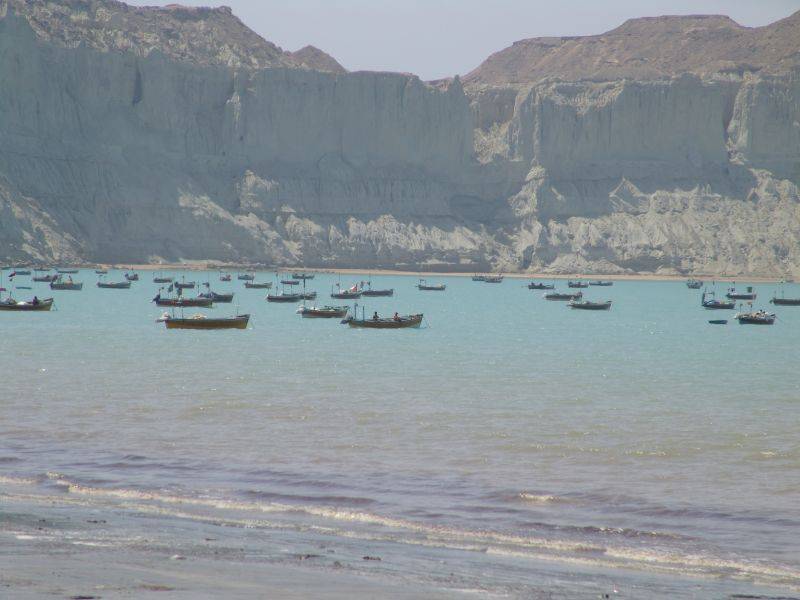 Recall that Gwadar is a deep-water port of the Arabian Sea, and China intends to invest a huge amount of 60 billion dollars in infrastructure development of this port. This gave reason (primarily in the West) to announce that Chinese soldiers would soon appear in Gwadar. At the moment, the only foreign military base of China is the base in the African state of Djibouti.
The head of the Pakistan Navy Information Service, Rear Admiral Javad Iqbal commented on rumors of China's readiness to open its military base in Pakistan. Speaking at a security forum in China, the Pakistan Rear Admiral said that the rumors had nothing to do with reality. Javad Iqbal stressed that the Ministry of Defense of China did not submit a request to Islamabad regarding military activity in Gwadar.
Iqbal:
Let me emphasize that the port of Gwadar is a purely commercial project and does not have a military component. Conveniently located outside the potentially hazardous and confined waters of the Persian Gulf, Gwadar can act not only as a transit port for China and Central Asia, but also a transshipment port, affecting the prosperity of the entire region. Security in the area will be maintained by the Pakistani navy.
In turn, the representatives of China noted that investments in the infrastructure of Gwadar are associated with the implementation of the large-scale project "One Belt - One Way". Under this project, China is positioning itself as the de facto main regulator of trade and economic relations in Eurasia, and not only. China is also actively investing in economic projects in a number of African countries, using the resources of cheap labor.
Meanwhile, the US does not believe that the development of a purely trade infrastructure in Gwadar may require an amount of 60 billion dollars.