London Mayor Sajik Khan called on the British to express their views on Brexit and on government activities. He added that, taking into account how the last week of negotiations with the European Union was over, Brexit will end either badly or worse.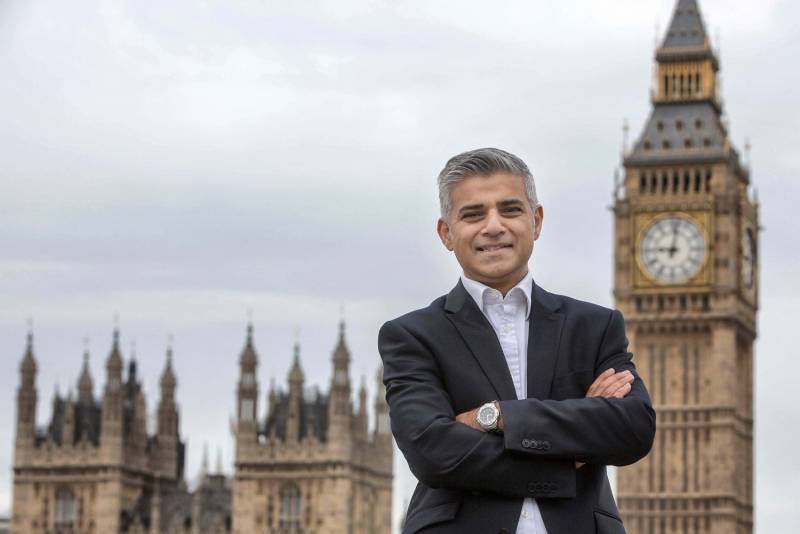 The bad option, according to Khan, is that Britain's exit from the European Union on the conditions that British Prime Minister Theresa May is trying to approve.
The worst option is the so-called Brexit without an agreement, in which case Britain leaves Europe without a plan for future cooperation.
The negotiations between the representatives of Great Britain and the European Parliament during the EU summit once again stalled on the subject of the border between the Republic of Ireland and Northern Ireland. The British Conservative government wants to get special privileges for the Northern Irish, in effect leaving the region within the EU.
The statement by the Mayor of London was a logical continuation of the many thousands march that took place in the British capital on October 20. Supporters of another vote on Brexit were held in the center of the city. Citizens of the state want the government to inquire under what conditions people want to leave the EU and whether they want it at all.
On the one hand, what's the point of holding a second vote, if two and a half years ago the British were in favor of leaving the European Union? On the other hand, then politicians promised the British to return the country's independence from the EU and continue building British politics and economics without regard to their European neighbors.
Now Teresa May abandoned plans for a tough Brexit, which aroused the anger of even members of her own party. They expressed concern that the UK will earn the reputation of a state incapable of anything, even to exit from the European Union.
At the same time, a discussion of the fate of the Irish, who live on both sides of the border, offends the patriotic feelings of the inhabitants of "both of Ireland." According to the Irish Nationality and Citizenship Act, every resident of Northern Ireland who was born on the island of Ireland and whose parent is a citizen of the United Kingdom is entitled to receive citizenship of the Republic of Ireland.
From the point of view of the European Union, every resident of Northern Ireland has the inherent right to be an EU citizen, which no one has the right to take away from him. However, this is exactly what the Theresa May government is doing now.
However, the central government of Britain has the authority to establish a "hard border" on an Irish island. Then, according to local residents, this will be the "end of the game." However, as the end of stability in the United Kingdom.