The Ukrainian army received another batch of repaired "most powerful" systems "Uragan", wrote in
Facebook
President of the country Petro Poroshenko.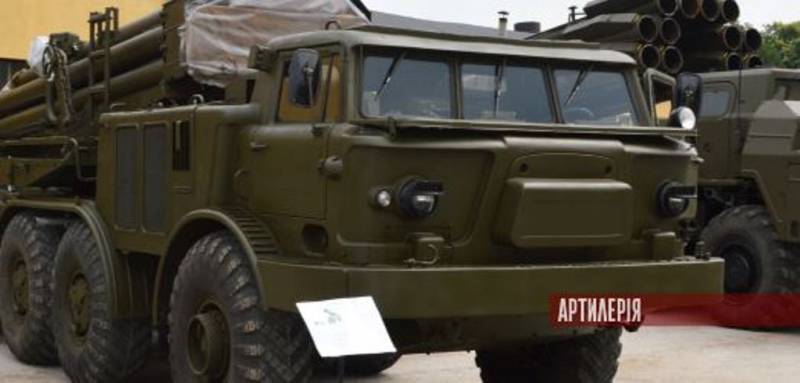 Repair 220-mm multiple rocket launcher systems held at the Shepetovo plant. It is reported that in the course of the work, the specialists completely restored all components and assemblies of combat vehicles and successfully conducted acceptance tests in the presence of the customer.
As noted edition
Ukrainian Military Pages
, a wide range of missiles allows you to destroy manpower, unarmored and armored vehicles, positions of air defense units and artillery, command posts, communications centers and other enemy targets.
Poroshenko added information, indicating that in 20 seconds the "Hurricane" can execute a full volley from 16 shells that are guaranteed to hit targets at a distance of up to 35 km.
The message of the Ukrainian president was an occasion for the jokes of social network users.
One of them asked, but what will the MLRS be firing at, since the ammunition depots have already been destroyed.
Another user expressed confidence that once fighting vehicles were being repaired at a Ukrainian plant, that the paint would peel off after the first rain.
If they were repaired as "Hammer" (120-mm Ukrainian mortar), then it is better not to, the user Nikolay noted.
There is nothing of his own, but Poroshenko can boast strangers, Anatoly added.
Recall the Soviet MLRS 9K57 "Hurricane" was adopted in 1975 year. The combat vehicle is based on the modified chassis of the ZIL-135LM vehicle. Its mass is 20 tons, the weight of the missile is 280 kg.