The US military attache in Ukraine handed over a letter, which was reportedly signed by representatives of the US Navy Command. The letter is addressed to the Minister of Defense of Ukraine Stepan Poltorak, and in this letter, according to the press of Ukraine, contains a proposal to "increase the defense capability of the Ukrainian naval forces in the Black and Azov Seas".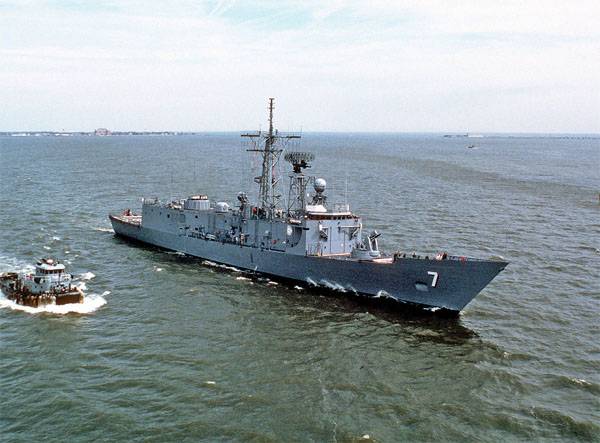 The materials of the Ukrainian media say that in Washington they allegedly offer Kiev, in the framework of military-technical assistance from the United States, to acquire American warships. We are talking about frigates type
Oliver hazard perry
... This type of frigate was built in the United States between 1975 and 2004. At the same time, the States were actively exporting these warships. Today they consist of
fleets
such countries of the world (in addition to the USA itself) as Egypt, Turkey, Poland, Taiwan, Spain, etc.
At the same time, the United States is going to "transfer" to Ukraine the most outdated modifications of these frigates, which have not undergone modernization.
The ships have missile weapons - Harpoon missiles, mine-torpedo weapons - Mark 32 ASW. The crew of the frigate - 219 people.
The offer itself is clearly related to the sale. Apparently, the United States made the appropriate conclusions from how Poroshenko cheerfully informed his compatriots about the acquisition of decommissioned coast guard boats ("Island" class). Now, apparently, they decided that on floating trash and on Poroshenko's desire for self-praise you can earn more.