The Lithuanian Defense Ministry announced the arrival in the country of a new batch of UNIMOG trucks manufactured by Daimler AG, reports
TSAMTO
.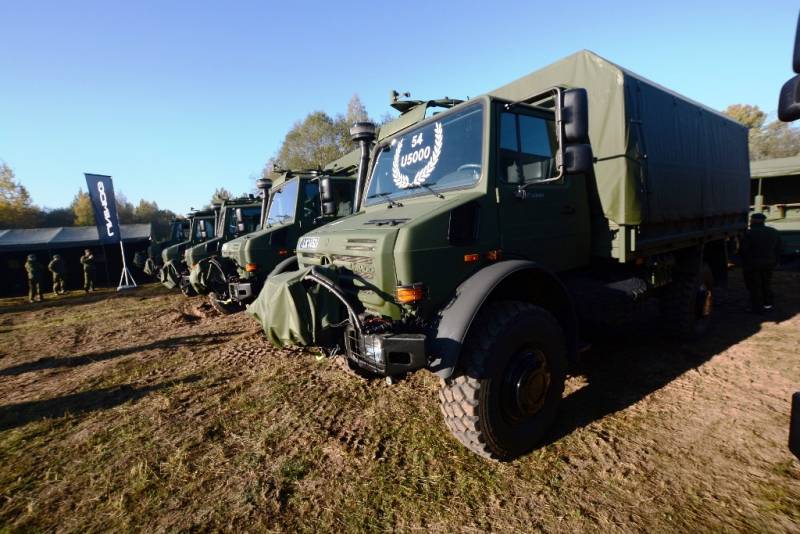 The 340 five-ton UNIMOG U5000 truck agreement was signed in 2015. The transaction was mediated by the NATO Support and Acquisitions Agency (NSPA). The contract is estimated at € 70 million. The price also includes the maintenance of vehicles for 15 years.
The first batch of 21 vehicles was delivered to the Lithuanian military department in the autumn of 2017. Currently, the troops are 88 trucks manufactured by Daimler AG.
In the near future, the Lithuanian Ministry of Defense will order the delivery of trucks for 2019 year. According to preliminary data, Daimler AG is ready to supply 110 vehicles next year. The rest of the 142 truck Lithuanian army should receive during 2020-2021's.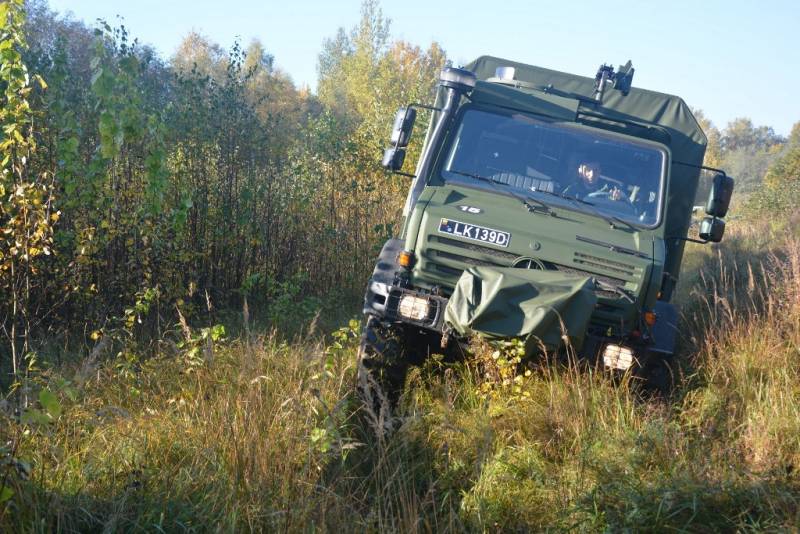 UNIMOG U5000 vehicles are supplied to ground forces units for transporting personnel, accomplishing troop logistics and other tasks.
It is noted that the need for the army in trucks has increased markedly after the creation of the second infantry brigade. In addition, UNIMOG U5000 come to replace the old machines that can not be repaired due to its deterioration.