The Georgian Coast Guard has been supplemented by two Island-class patrol boats, which were handed over to the Georgian side by representatives of the United States. The ceremony of handing over two outdated boats took place on Thursday in the port of Poti.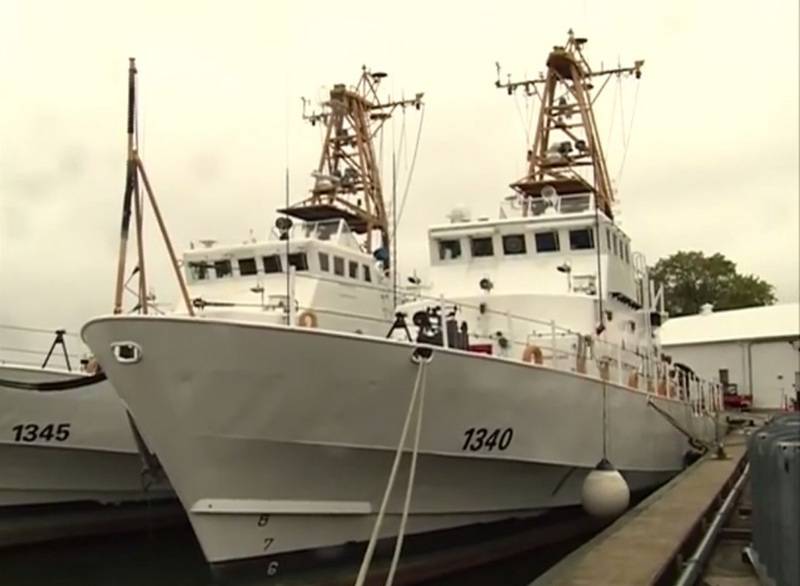 Serving at the ceremony of transfer of boats and. US Ambassador Elizabeth Rood said that "these new ships will help Georgia become a reliable partner of NATO in joint naval exercises in the Black Sea." At the same time, she recalled that the Coast Guard had trained Georgian crews for boats, "which, in a difficult situation with their aggressive neighbors and the occupied Georgian territory, will adequately serve." Rood promised that the United States would continue to provide assistance to "friendly Georgia."
The boats handed over to the Georgian side were named Dioskuriya and Ochamchire (Dioskuria is an ancient Greek colony on the territory of Sukhum, Ochamchira is a settlement in Abkhazia).
Island-class patrol boats were built for the US Coast Guard from 1985 to 1992 years. In 2014, they were started to be withdrawn from the train, and at the moment only 49 are still in operation from 12 boats. Displacement 168 tons, length - 34 m, width - 6,4 m. Speed ​​to 29,5 nodes. Crew 16 people (including two officers). The boats are equipped with AN / SPS-73 radar and a launching motorboat, the armament consists of the tank 25-mm automatic artillery Mk 38 Mod 0 Bushmaster and two 12,7-mm machine guns МНNXXВВ (on the boats transferred to Georgia, the weapon was dismantled).
Previously, two of the same decommissioned boats received the Ukrainian Navy, or rather the Ukrainian president Poroshenko, and the command of the Ukrainian Navy during a visit to the United States.