The new unified command and staff vehicles (KSHM) P-149MA1 entered service with the units of the management of the 58 Army of the Southern Military District, stationed in North Ossetia, reports
RIA News
message of the representative of the Southern Military District Vadim Astafyev.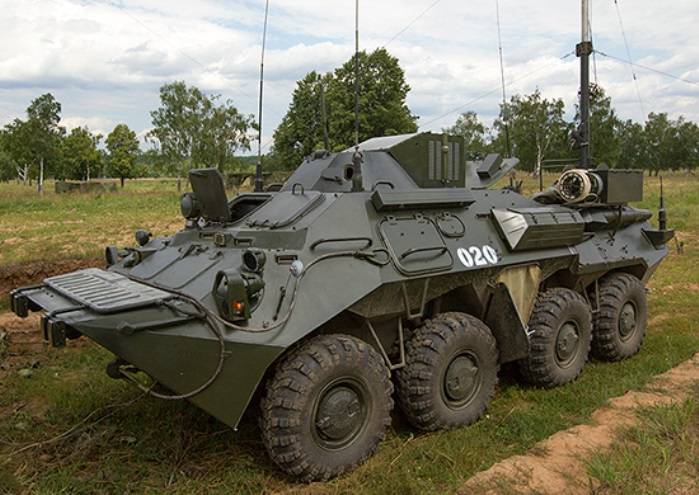 Machines are designed to control the troops in the field.
According to Astafyev, signalmen have already begun to master modern technology in the framework of bilateral tactical exercises with units of a combined-arms army.
In the course of fulfilling the tasks of the first stage of the maneuvers, the crews of the staff vehicles made a march as part of a mobile unit of one of the formations to the area of ​​the Sernovodsky test site.
Command and staff vehicles (number not specified) delivered to the district last week. Together with them, the Aileron-150 UAV complex was deployed to support the 58 Division of the 3 Army.
It is reported that since the beginning of the year of the formation, stationed in the Southern District, more than 500 units of new and modernized military equipment have been received. To date, the security of the troops of the Southern Military District is over 98%. At the same time, the existing equipment on 65% consists of modern samples.
Earlier, the Ministry of Defense reported the arrival of five staff vehicles in the compound of the 8 Army General, stationed in the Rostov region. It was noted that the arriving KSHMs were created on the basis of the "Ural", KamAZ, as well as the K1Sh1 armored car. The updated equipment is distinguished by more comfortable conditions for the crew, the presence of air conditioning.