The Russian Ministry of Defense has completed repairs to one of the oldest lighthouses in Russia, namely, the lighthouse town of Tolbukhin in the Gulf of Finland, according to the Department of Information and Mass Communications of the Russian Ministry of Defense.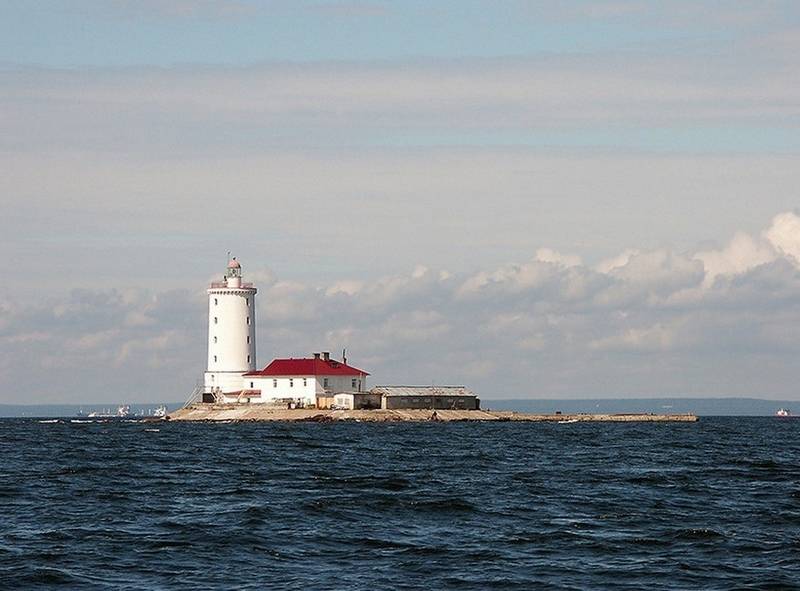 According to the Russian military, the Tolbukhin lighthouse is related to the hydrographic service of the Baltic
fleet
. Its repair was carried out throughout 2018 according to the report of the Department of Navigation and Oceanography of the Ministry of Defense of the Russian Federation. Funds for the repair of the lighthouse were allocated on the eve of the celebration of the centenary of the lighthouse, which will be celebrated in August 2019. In addition to Tolbukhin, in the Gulf of Finland, the lighthouse towns of the lighthouses Rodsher and South Gogland were also repaired.
The lighthouse was built on the personal instructions of Peter I. In November 1718, the Russian emperor gave personal instructions to Vice Admiral Cornelius Cruys to build the lighthouse:
... make a stone colm with a lantern on the Kotlinskaya spit ...
The wooden lighthouse, which received the first name "Kotlinsky" was erected 7 August 1719. In honor of Fedot Tolbukhin, the commander of the Kronschlot garrison and the first commandant of Kronstadt, the hero of the Northern War, the lighthouse was renamed 1736 year. The wooden lighthouse existed for more than 70 years, when, after approval by Emperor Alexander I of 1807, the Provisions on the maintenance of lighthouses and the staff of the lighthouse team, was redone in stone in the form in which it still exists today.