At the St. Petersburg enterprise "Pella" with a short break passed the transfer ceremony
the fleet
two Raptor patrol boats (project 03160), reports
TASS
.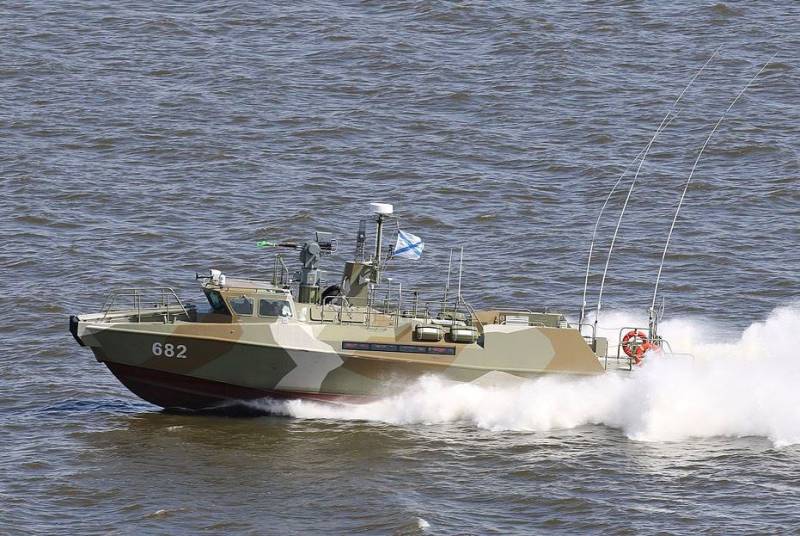 The place of service of one of them will be the Baltic Fleet, the other - the Caspian Flotilla.
According to the invoice, they became 13 and 14 boats, built in accordance with the contract of the Ministry of Defense for the supply of 14 units to the fleet, the BF press service reported.
The order has been completely fulfilled, the boats are distributed between the Black Sea, Baltic fleets and the Caspian flotilla.
As noted in the Russian military, in the future the construction of these boats will be continued.
Recall, "Raptors" are designed to patrol the coastal zone in the ice-free navigation period at any time of the day at a distance of 100 miles from the base. May be part of the BDK, UDC with accommodation on board or in the docking chamber.
The main tasks also include ensuring the security of ships on unprotected raids, intercepting and detaining small targets, delivering troops (up to 20 people) with full weapons, and participating in search and rescue operations.
The speed of the boat - up to 48 nodes (depending on the height of the waves). Armed with a fighting module "Uprada-Kord" with a large-caliber machine gun (14,5 mm) and two machine guns "Pecheneg" caliber 7,62 mm.