American President Donald Trump commented on India's decision to sign a contract for the purchase of five regimental sets of C-400 air defense systems from Russia. Recall that the signing of a contract in the amount of almost 5,5 billion dollars took place during the recent visit of Russian President Vladimir Putin to New Delhi.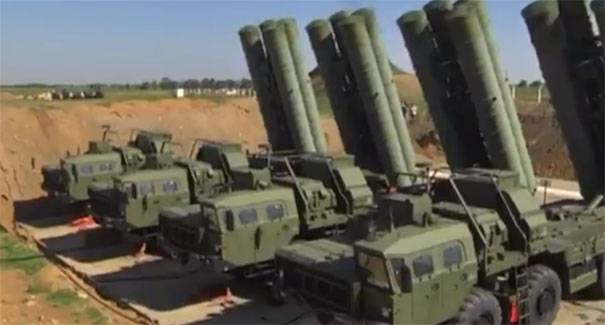 According to the President of the United States, he will give an "immediate response to the actions of India."
It should be noted that the CAATSA sanctions package was previously adopted in the United States, whose action Washington intends to distribute to anyone who is ready to buy weapons from Russia or otherwise cooperate in the military-technical sphere. However, later in India they stated that, "in all likelihood," they agreed with the United States on non-proliferation of the sanction on the C-400 air defense system.
Now, when Trump was asked if he was aware of the fact that the Indian acquisition of the Russian air defense missile systems took place, he said that he was up to date and added:
Soon you will see our reaction. Faster than you think.
This actual threat from Trump has attracted particular attention from Vietnam. The fact is that this country is traditionally one of the most active buyers of Russian weapons. It is for this reason that Hanoi is extremely interested and, at the same time, anxious to see which sanctions measures against India will be taken by the United States of America.