Last week, the Kobe Mitsubishi Heavy Industries shipyard held a solemn launching ceremony of the world's first non-nuclear Oryu submarine equipped with lithium-ion batteries, reports
bmpd
.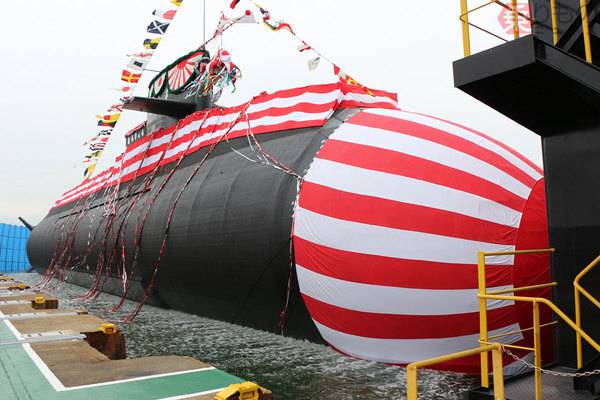 This will allow Japanese shipbuilders to abandon the use on submarines not only traditional lead-acid batteries, but also on air-independent Stirling engines.
Oryu became the 11-th in a series of submarines of the type Soryu. Its length is 84 meters, displacement is 2950 tons, maximum speed is 20 knots. Laid in November 2015. A transfer to the Japanese Navy is scheduled for 2020 year.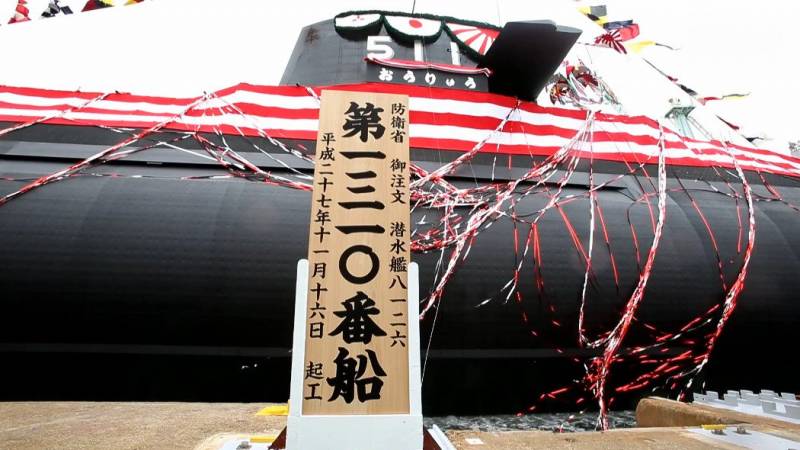 According to the resource, lithium-ion batteries give submarines the duration of the underwater stroke, comparable to the duration when using air-independent installations (VNEU). At the same time, unlike VNEU, the supply of energy in lithium-ion batteries can be constantly replenished using the RDP device.
In addition, lithium-ion batteries, compared with lead-acid, have a much longer service life and do not require maintenance.
The disadvantages include the high cost of new batteries - the contract value of the eleventh Soryu submarine was about $ 556 million versus $ 454 million of the previous boat of this type. The difference in 112 of millions is given just by lithium-ion batteries.