In Bulgaria, the well-known journalist in the country - 30-year-old Victoria Marinova was killed. She has worked on Bulgarian television and since September she has hosted the talk show Detector, which has become increasingly popular. The talk show was devoted to investigative journalism in various fields. The releases of the Bulgarian Detector, Viktoria Marinova, were devoted to the investigation of corruption crimes in which top officials of the state could be involved.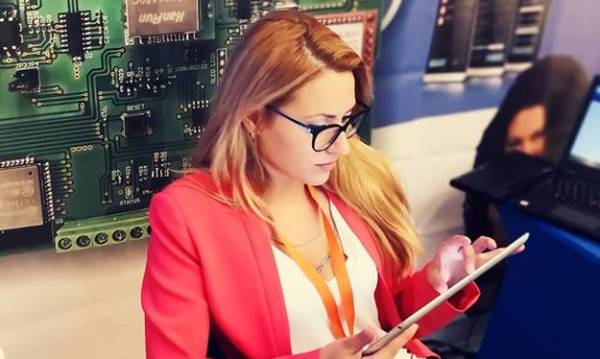 The program discussed the urgent topic for Bulgaria that not all the funds allocated from the consolidated European Union treasury actually go to the implementation of Bulgaria's development programs. A substantial part of the proceeds were simply stolen with the participation of Bulgarian big business and government representatives. This writes the British The Telegraph.
Earlier in the Bulgarian media, the topic was raised that official Sofia went to refusal to build the South Stream gas pipeline in connection with the "common policy within the EU, without thinking", otherwise it would have to explain where the money transferred to Bulgaria went to independence".
The OSCE called the murder of Victoria Marinova a terrible crime and an attempt to exert pressure on freedom of speech in the country of the European Union. It is noted that the OSCE demands from the Bulgarian authorities the most complete and open investigation of this crime.
A Bulgarian television journalist was killed in a park near the Danube. Her body was found in the bushes near the pier. The police on the body of Victoria Marinova found traces of suffocation, numerous traces of blows to the head.
According to Bulgarian Prime Minister Boyko Borisov, "the disclosure of this murder is a matter of the near future, since a large amount of DNA material has been left." And the Bulgarian Ministry of Internal Affairs has already stated that Marinova could have become a "victim of a robber and a rapist," since her mobile phone, car keys, glasses and outerwear had disappeared. The woman was allegedly sexually abused. The Interior Ministry added that "they do not recall such a brutal murder in recent years."
Victoria's 7-year-old daughter remained an orphan. A thorough investigation was demanded by the organization Reporters Without Borders.