The Ukrainian authorities nevertheless decided not to leave without official reaction the fact that Hungary "in secret" presents Hungarian passports to residents of the Transcarpathian region. Recall that the other day in the network was published a video that captures the presentation of passports of Hungarian citizens at the consulate located in Beregovo. After this publication, the Ukrainian Foreign Ministry announced that Hungary is trying to interfere in the internal affairs of Ukraine, and the Defense Ministry has moved additional units of the Ukrainian Armed Forces to the border with Hungary. In addition, Pavel Klimkin threatened to expel the Hungarian consul from the country.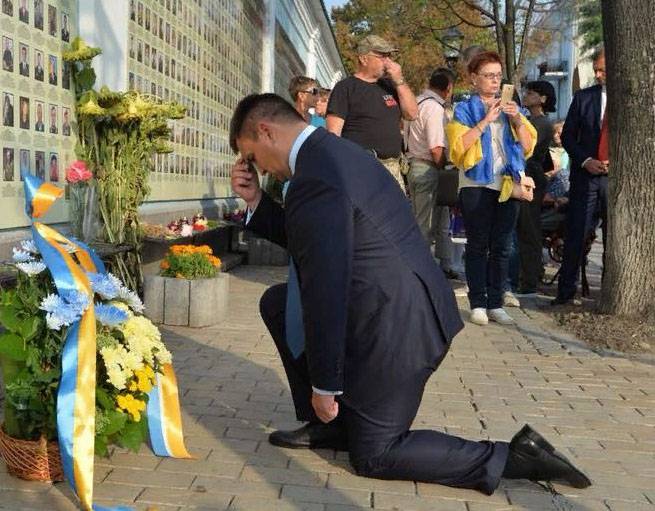 Today, Klimkin's threats have been translated into reality. Hungarian consul in Transcarpathian Berehove are given 72 hours for him to leave the territory of Ukraine. The Ukrainian Foreign Ministry recognized the Hungarian diplomat persona non grata.
From the statement of the Ukrainian Foreign Ministry:
We urge Budapest to further abandon any unfriendly steps towards Ukraine. We consider all Ukrainian citizens of Hungarian origin as a unifying factor in relations between our states.
Earlier, the head of the Hungarian Foreign Ministry in an interview with the TC Russia 1 on the sidelines of the UNGA in New York said that if Ukrainians send the Hungarian consul out of Transcarpathia, then he (Peter Siyarto) will send one of the Ukrainian consuls from Hungary in response. Also, Peter Siyarto was surprised to learn that Ukraine, wishing to join the EU and NATO, moved its troops to the borders of the country that is part of these international organizations.
Hungarian citizens in the comments to the information about the expulsion of the consul from the territory of Ukraine spilled out all the negative in relation to Kiev. The softest sayings: under no circumstances allow Ukraine to the EU and the North Atlantic military bloc, and also return the visa regime.