The administration of President Donald Trump intends to cut funding for UN programs in the near future, despite the refusal of the US Congress to support this initiative. This was reported in one of the publications of the Foreign Policy publication, referring to sources in the White House.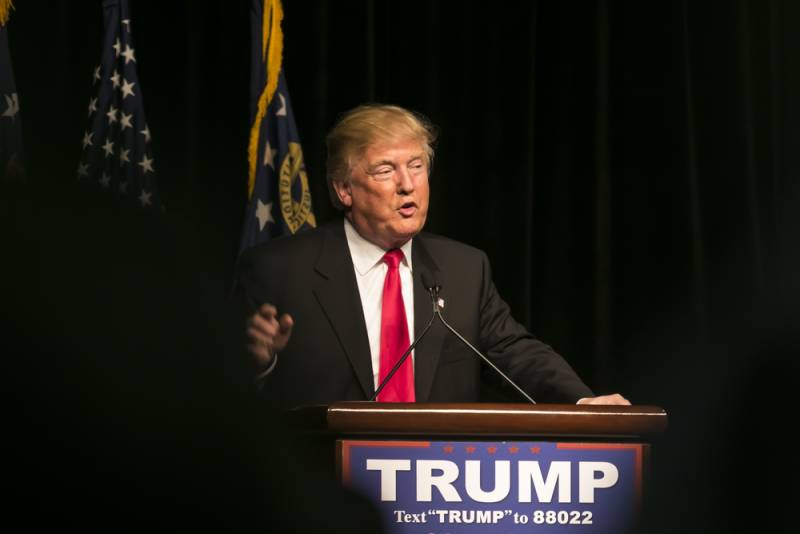 The newspaper has the text of an email to Mary Stool, who is an adviser to the Bureau of Relations with International Organizations. In a letter dated June this year, it says that all UN programs that are not in the interests of the United States will be cut back on funding. Meanwhile, President Trump's plans have not yet found support among members of Congress, since the views of the State Department and the US legislature on this issue do not coincide. For several months, both sides have been trying to find a compromise behind closed doors on the issue of UN financing.
As the newspaper notes, the White House is planning, first of all, to cut funding for UN programs aimed at assisting refugees from Palestine, as well as protecting reproductive health.
The first step is associated with the "initiatives" of the Israeli lobby in the United States.
Sources of the publication also reported that the White House, contrary to Congress directives, is going to stop financial assistance from the UN human rights program in the amount of 25 million dollars.
If, however, the administration of the American president succeeds in convincing Congress of the need to reduce financial assistance to an international organization, such a decision will hit the UN budget a lot.
The rate of US contributions to the regular UN budget is 22%, and to the Peacekeeping Operations budget - 28%, which is several times higher than in other countries. According to Trump, he does not understand how this could ever happen. For example, Germany pays to the same budgets for 6%, Great Britain for 4% and 5%, Russia for 3% and 3,99%.