The ship of logistic support of the French Navy "Rona" first passed the Northern Sea Route, the transition took 17 days, the channel said
France-3
.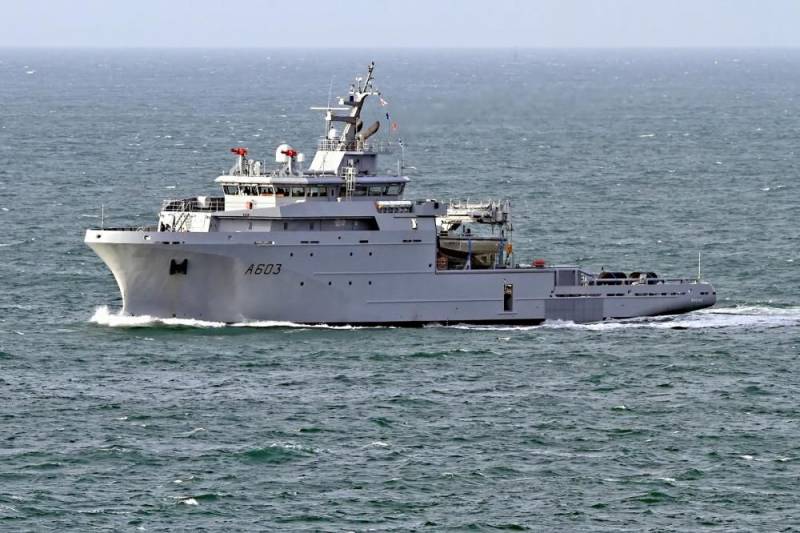 This campaign was intended to expand our knowledge in this area. There was a strategic interest. The Arctic zone covers an area the size of France 40 and has large reserves of minerals and hydrocarbons, said ship commander Philippe Guena.
He added that, together with his crew, he is proud of his transition, which was made for the first time without the help of a Russian icebreaker.
As told the agency
Interfax
a well-informed source, "Rona" followed from the Norwegian port of Torms to the Aleutian Islands near Alaska. All this time, the ship was being led by electronic reconnaissance assets of the Northern and Pacific fleets (each in its area of ​​responsibility).
The interlocutor noted that the French ship has no ice protection, therefore its Arctic voyage was rather risky. At the same time, the Russian rescue forces were ready at any time to assist the French sailors.
"Ron" - a new ship of the French Navy, commissioned 6 July this year. It belongs to the BSAH class (support and assistance ships). Designed for towing, escorting submarines, participation in rescue operations. Its displacement is 2,6 thousand tons, length - 70 m. Speed ​​- up to 14 nodes. During the SMP, there was a crew of 31 people on it. Armament on the ship is missing.
Recall that the Northern Sea Route is the shortest route from Europe to the Far East, its length is more than 5,5 thousand km.