In command of the naval forces of Ukraine, they decided to submit another piece of information on the transfer of the Ukrainian ships Donbass and Korets from the Black Sea to the Sea of ​​Azov. We will remind that earlier this transition of the search and rescue vessel (floating workshop) and sea tug president of Ukraine Petro Poroshenko called almost a feat. Apparently, when taking into account the state of these "floating craft".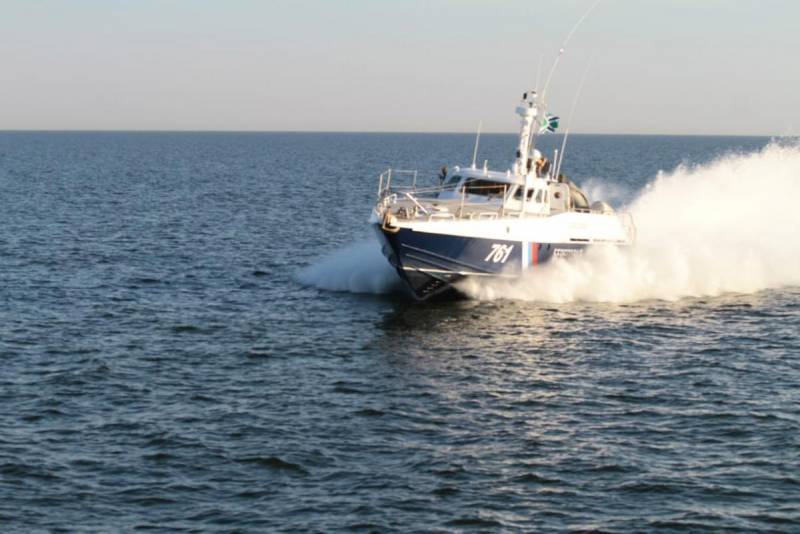 Russian Coast Guard Boat
Now, the Ukrainian Navy claims that in relation to the Donbass vessel and the Korets tugboat, Russian border boats allegedly carried out provocations, which were eventually stopped by Ukrainian armored boats.
From the statement of the press service of the Ukrainian Navy:
The border boat of the Russian Federation at high speed tried to get close to our ships, but the decisive active actions of the crews of the small armored artillery boats "Lubny" and "Kremenchug" were diverted and not allowed to the site of the search and rescue ship "Donbass" and the sea tug "Korets".
The publication presents a record of the negotiations of the Russian border boat project "Mongoose" and the ship of the coast guard "Crimea". Calls are used in negotiations.
Blesna-92
и
"Plum-19"
. At the same time, a phrase sounds that clearly strikes a blow at the version of the IUD about "provocation". This phrase sounds like this: "Closer to the boats do not fit! How did you understand? Reception. That is, no one was going to carry out a "dangerous rapprochement" on the approach to "the future Ukrainian naval base on the Sea of ​​Azov."
The video with the idea that the Ukrainian Navy is understood under the term "provocation" was published on the Ukrainian office's Facebook page. Link -
here
.
Apparently, the transition of "Donbass" and "Korets" (translated as a scoop) will now be included in the annals of the Ukrainian
stories
. According to him, a feature film will be shot on the Ukrainian Move, where they will tell how the tugboat broke through the Russian armada near Kerch. But viewers of this film do not recognize that the Ukrainian crews requested assistance for the passage through the Kerch Strait from a Russian pilot.