DPRK authorities continue to circumvent UN Security Council sanctions for the purchase of hydrocarbons, reports
RIA News
Statement by State Department Representative Heather Nauert.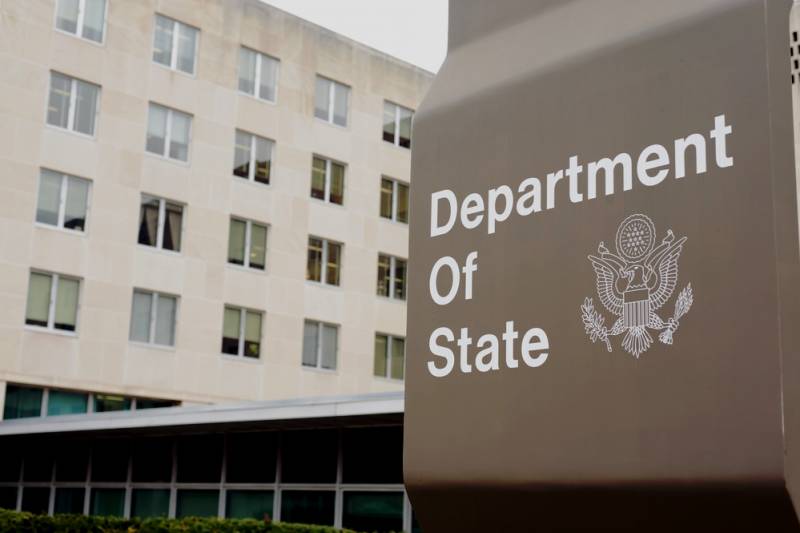 According to her, Pyongyang continues to use the "tactics of deception" in order to circumvent the sanctions of the world organization. Therefore, UN member states should prohibit their companies and individuals from "taking part in the transfer of petroleum products from side to side".
In addition, Nauert said, the United States will not delay imposing tough sanctions on companies, courts and individuals supporting the illegal actions of North Korea, regardless of their affiliation or nationality.
The representative of the State Department welcomed the activities of Australia, Japan and New Zealand, aimed at identifying the "illegal activity" of the DPRK at sea. She also said that Britain, France and Canada had joined the policy.
For its part, the State Department provides information and coordinates actions to ensure the implementation of UN Security Council sanctions in full. In addition, in support of the initiatives of these countries, the Pentagon singled out "aircraft and ships" that would stop Pyongyang's illegal actions, Nauert added.
It was previously reported that the headquarters of the international monitoring group will be located on board the command ship 7
fleet
Blue Ridge, which is based in Yokosuka (Japan).
Recall that in September last year, the UN Security Council introduced new sanctions against Pyongyang, which significantly limited the export and import opportunities of the DPRK. The restrictions were a response to nuclear and rocket tests conducted on the territory of the republic.