The US Navy is half way through its program designed to replenish women's submarine crews. For two years, twelve female officers have already served on two submarines, and the female contingent of two more submarines is currently being trained. The current training involves the service of a more experienced female officer (usually lieutenant, O-3) as a mentor to two ensigns (O-1) on the submarine. The second dozen female officers will be integrated for service on the submarines in the same way as the first.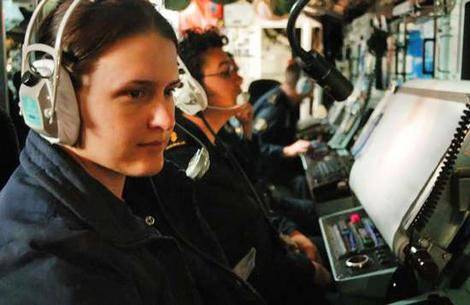 Three years ago, the Maritime Academy conducted a survey among its female cadets to find out how many of them would like to join the underwater service. About two dozen expressed a desire to study at one of the seven specifically for this dedicated courses at the academy. The fleet initially sent women to nuclear-powered submarines with ballistic missiles and nuclear-powered submarines with anti-ship missiles, mainly because these large boats have enough space to provide separate facilities for women. Ohio class SSBNs are also large enough to make such rooms easy for women. Each SSBN has two crews alternating every 77 days. Between the hikes during 35 days, the boats at the pier undergo the necessary maintenance and supply procedures.
One good reason to allow women to serve underwater
navy
is the growing shortage of men willing to do this. Four years ago, the Naval Academy graduated only 92 male officers for the submarine fleet, while 120 was required. Submariners in the US Navy must be volunteers and meet strict physical, psychological, and academic requirements.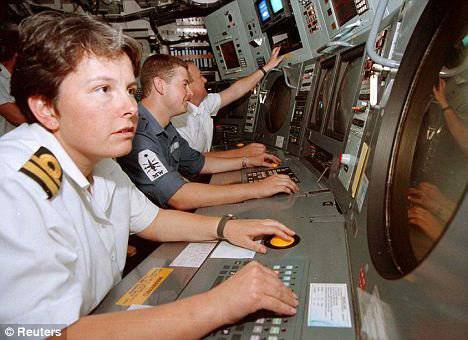 This is not the first time that female naval officers will serve on American submarines. There were already twelve qualified submariners of female officers in the US Navy, when the fleet decided to introduce women to active military service on submarines. That is, these twelve have undergone all the necessary training for serving on a submarine. Before becoming part of the crew, much more boat training is needed, but these women were qualified to serve only for short periods. These women were technicians and served for short trips on submarines, sharing double cabins. Other fleets (Australia, Canada, Denmark, Sweden, Spain, Norway) allow women to serve on submarines, but not in all of these countries, if any, women actually choose this type of service voluntarily.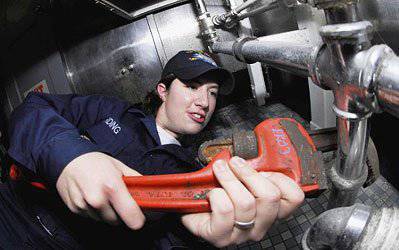 The US Navy is in a unique situation, mainly because of the duration of the campaigns (even submarines are in campaigns for a month or more). Countries that allow women to serve on submarines have non-nuclear submarines, which are much less time at sea for each cruise. Women in these boats were accustomed to a lack of privacy, and both sexes were able to adapt, as was the case with mixed crews of surface ships.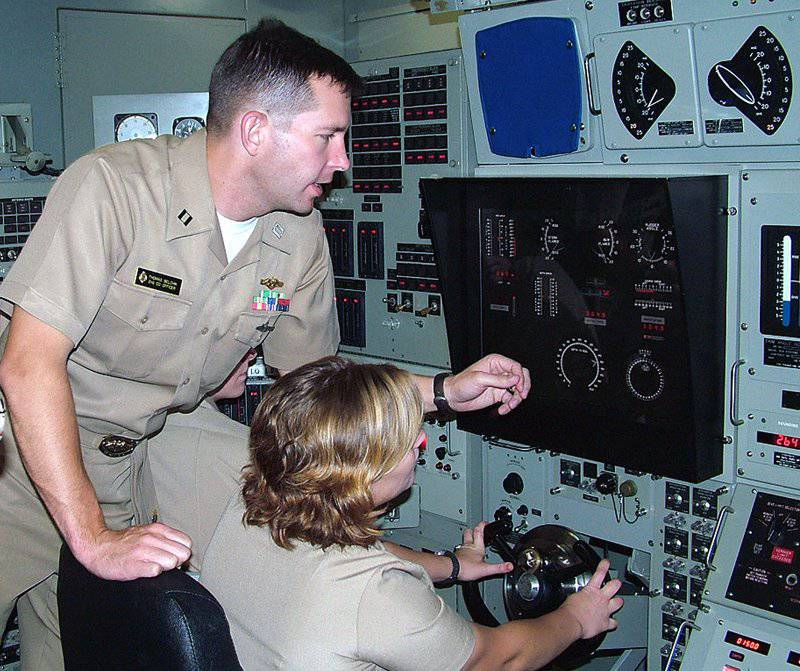 However, the wives of American submariners openly hostile to the idea of ​​mixed male / female crews and tried to make their fears heard. What worries officer wives? It is known that sex. They know that this happens on surface ships with mixed crews, and that this was the cause of the breakup of some marriages. Submarine service is even more claustrophobic and stressful. And there is much less space than surface ships for those who want to secretly have sex. But, despite the ban, on all ships of the US Navy sexual relations still occur.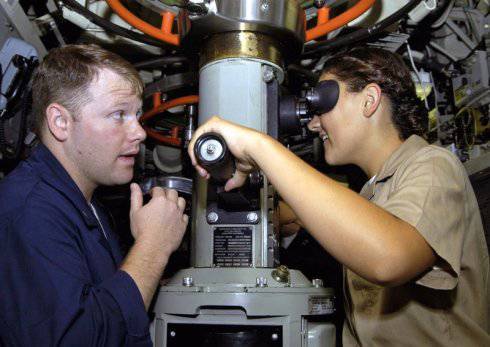 The problem of the location of female submarine personnel seems overvalued, since in the other fleets, one or two screens are simply used to separate men and women. Officers and senior sergeants have separate headquarters, and if women still have the right to serve on American submarines, then, first of all, they will be female officers, because it is them who are experiencing the greatest shortage. Not many men are willing to go through all the training and tests to qualify for service as a sailor in the Premier League and, probably, even less women will be interested in these posts.