In the province of Homs, two groups of terrorists were ambushed. In Deir ez-Zor, the Kurds lost 20 people due to the militant activity. The IL-20 aircraft of the VKS RF was shot down by air defense systems of the SAR off the coast of Latakia due to the provocative actions of the Israeli Air Force Reports about it
FAN
with reference to local sources.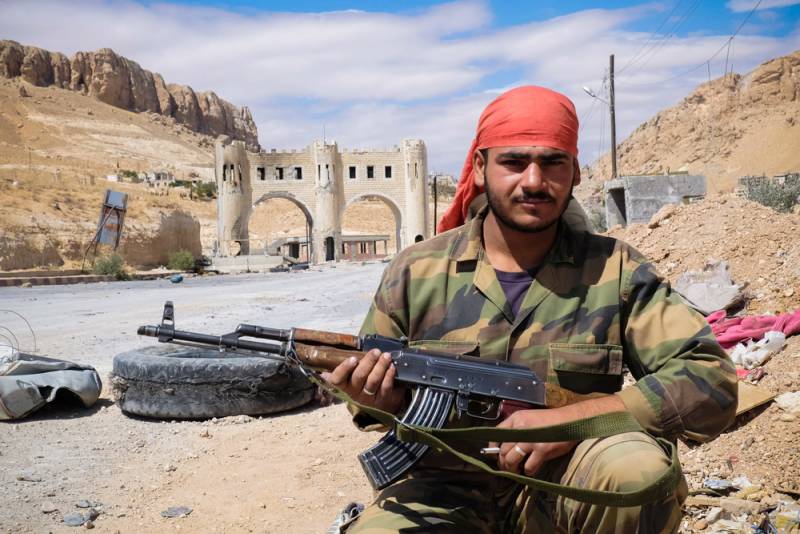 in the Mediterranean Sea in 27 kilometers from Banias, located between Tartus and Latakia on the coast of Syria, fragments of IL-20 aircraft were found, as well as the bodies and personal belongings of the dead pilots. According to the Ministry of Defense, they were raised aboard Russian ships. The publication reminds that the Il-20 of the Russian Federation Air Force was shot down by the C-200 air defense system of the SAR during the repulse of the Israeli air attack - Israeli fighters were hiding behind a Russian plane, deliberately creating a dangerous situation for it.
The Syrian army conducted in the province of Homs immediately two operations to destroy bandit groups in the desert-mountainous areas between Palmyra and the American occupation zone around At-Tanfa. The first detachment of the US allied radicals was ambushed by government troops at the Jebel Al-Abtar mountain range south-west of the ancient city. Most of the detachment was destroyed, several people were captured for interrogation. The second group of gangsters was intercepted and destroyed in the Al-Furu area south-east of Palmyra. More than 10 thousand tablets containing narcotic substances were found and seized from the Islamists.
In the province of Deir-ez-Zor as a result of terrorist acts carried out by underground groups of the IG (the group is prohibited in the Russian Federation), Kurdish formations continue to suffer losses. Thus, the explosion of a mined motorcycle in the village of Darnage killed more than 10 SDF fighters. The second explosion took place on the outskirts of Dibana. In total, about 20 people died.