In Ukraine, feverish attempts are being made to respond at least with something to the briefing of the Russian Ministry of Defense about the Buk air defense missile system, which shot down the Malaysian Boeing. For this purpose, those who today have nothing to do with either the military department of Ukraine or the structures of the investigation of this case are involved. One of these "experts" who wished to give a "hard answer" to the facts of the Russian Defense Ministry was Igor Romanenko, who was in the position of deputy chief of the General Staff of the Armed Forces of Ukraine in the period from 2006 to 2010.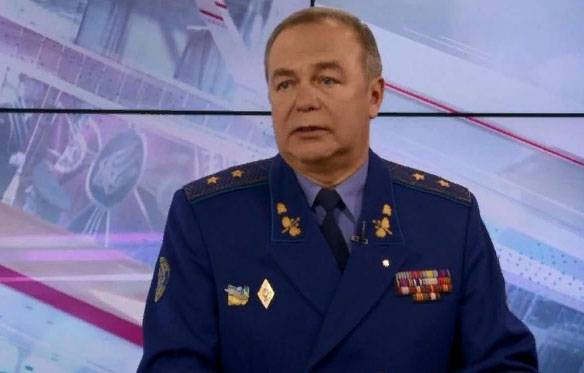 Romanenko's statement on the Ukrainian television channel Gromadske looks completely untenable. Retired Lieutenant-General announced that Ukraine "did not have a rocket with such a number." This refers to the same number, which in May of the current year was presented by the Dutch investigation commission, and to which the Russian Ministry of Defense refers.
Romanenko:
We have the data that we have now found, from the 1991 of the year - according to the registration in the Stryi anti-aircraft missile regiment of a rocket with such a number there. From 2013 on our account of this rocket on the territory of Ukraine is not.
According to Romanenko, the Russians "voiced only factory information, and that is not all." According to his "version", the rocket could be faulty, and it was returned from the Ukrainian SSR back to Dolgoprudny in the same 1986 year. Surprisingly, this nonsense says the general, the candidate of military sciences. "The missile malfunction", apparently, was revealed by an ensign in the part of the Carpathian Military District and sent the ammunition back to the factory without any documents? ..
It turns out that Mr. Romanenko actually casts doubt on the work of the commission in the Netherlands and casts a shadow on the honest investigation carried out by the group, which includes representatives of the SBU ... After all, the rocket with the number indicated in the materials was presented in Holland, and it is this rocket all documents in 1986 year was delivered to the Ukrainian SSR. Kiev did not provide any information that the missile was returned from the Ukrainian SSR back to the suburbs.