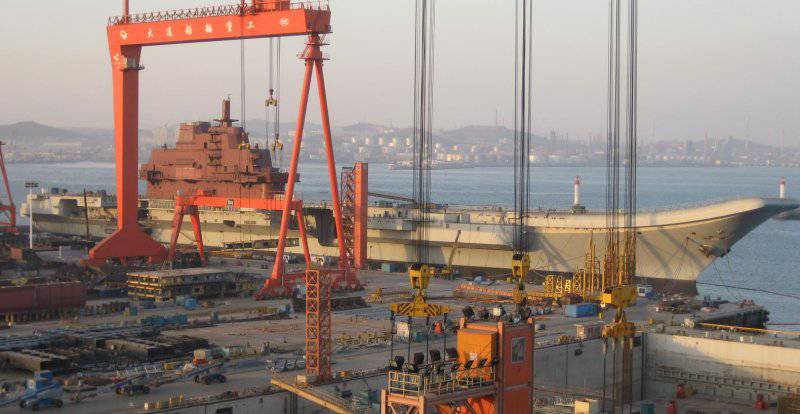 Construction of the second and third Chinese aircraft carriers will begin in 2013 — 2015. and 7 will last for years, it will be "medium aircraft carriers with a conventional power plant," said Tsai Deshen, head of the National Security Bureau of Taiwan, on Monday, speaking to deputies of the Legislative Yuan. Thus, the construction of ships can be completed in 2020 — 2022, he noted, according to a report by the China Times.
Tsai Desheng noted that the first Chinese aircraft carrier - the former Soviet Varyag Tavkr completed in Dalian - has already completed 5 trips to the sea for testing. The ship can enter the battle of the Chinese
fleet
already by the end of 2012. Nevertheless, it will be used, at least initially, as a training one, although its military use in the future cannot be ruled out.