In Russia today is a single day of voting. In dozens of regions of the country, heads of subjects of the federation (governors), representatives of regional legislative assemblies, as well as deputies of local councils are elected. In the eastern regions of the country, the electoral process is already underway - the polling stations have opened, and there is the first turnout data for the current moment.
So, in the election of the head of Chukotka to 10: 00 in local time voted about 17% of voters. There was a message on all the news agency tapes that there was a settlement in Chukotka, where in the first four hours (to 12: 00) 100% of voters took part in the voting. This is Nutepelmen, belonging to the urban district of Egvekinot. Only about 150 people live in Nutepelmen.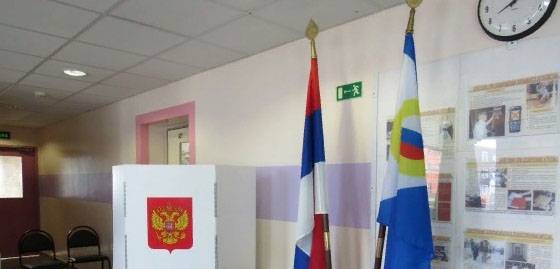 Much less than the percentage turnout in the elections in the Magadan region. On 10: 00 local time, according to the regional election commission, it was about 6 percent.
The turnout in the elections in the Khabarovsk Territory to 10: 00 was 4,3%. They choose the governor, as well as the mayor of the city of Khabarovsk.
Earlier, representatives of opposition parties and movements called on Russians to turn a single voting day in their regions into a kind of referendum, during which they should tell about the real level of trust to the ruling elites in connection with the latest initiatives of the Russian government. The Kremlin itself noted that the opposition will try to use measures taken, including pension reform, for their own purposes.