The All-Russian Public Opinion Research Center (VTsIOM) presented the results of the study, which is devoted to the level of protest sentiment among Russians in connection with the proposed reforms (primarily in connection with the reform of pension legislation).
VCIOM
claims that the level of protest sentiment in Russia from July 53 percentage points fell to 44-x. It is stated that only 39% of Russians consider possible social protests in the region of their residence. 36% of respondents said they want to take part in actions against pension reform. At the same time, 71% of those who declared their unwillingness to participate in protest actions motivated their position by saying that "rallies and demonstrations are useless". At least, this is the interpretation that VTsIOM offers.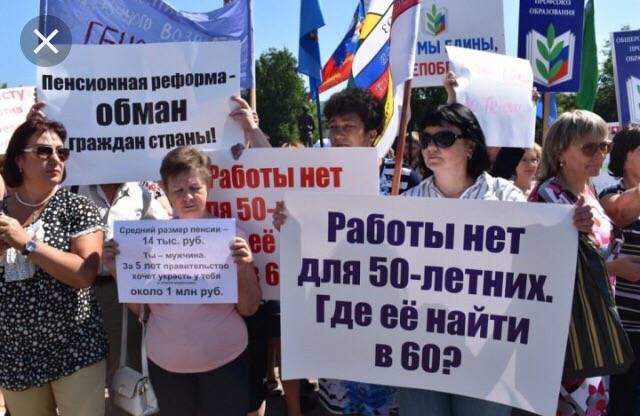 Two days earlier, VTsIOM published regional election political party ratings. At the same time, the monitoring service claims that the United Russia party is leading in each of the eight subjects of the federation selected for studying public opinion. The results voiced by VTsIOM are as follows: Yaroslavl and Arkhangelsk Oblasts - at "ER" about 29%, in Yakutia - 46%. In the Ulyanovsk, Smolensk regions, as well as in the Nenets Autonomous District, the Republics of Bashkortostan and Kalmykia, the results of United Russia are in the interval from 29 to 46 percent.
It is noteworthy that the ratings of the president and the government of VTsIOM several days before the single voting day in the Russian Federation did not dare to publish (at the moment).