The border guard patrol ship (PSKR) "Flawless" (project 22460) is waiting for the replacement of the Chinese diesel engine, reports
Mil.Press FlotProm
.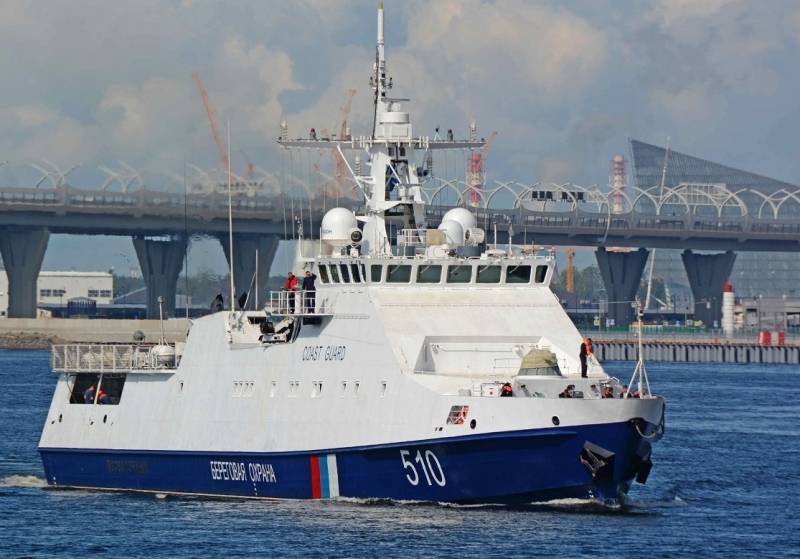 According to the source of the resource, the diesel engine crashed during tests at the end of August - the crankshaft jammed, the liners were cranked. In addition, 30% nozzles have flowed.
It is expected that in the near future a new engine for the Flawless will be brought from China to Almaz (manufacturer of the ship), where they will replace the faulty unit. After this, the ship will again go to sea. Shipbuilders expect to pass the DSCR on time.
The resource reminds that initially the sentry project of this project was equipped with MTU 16V4000M73L (Germany) engines, but later, due to sanctions, the Chinese diesel CHD622V20CR was chosen.
In the autumn of last year, two Chinese engines installed on the Rook boats broke down during the sea trials. And in the spring of this year, due to problems with the Chinese unit, the commissioning of the Vyshny Volochek small rocket ship was postponed.
The construction of the "Impeccable" is carried out at the St. Petersburg shipbuilding company "Almaz". PSCR was laid in May 2017 of the year and launched in April of this year. The contract for its construction was concluded in 2014 year. The ship's displacement is 630 T, the travel speed is up to 30 knots, autonomy is 30 days.