On the corvette "Thundering" of the 20385 project, the introduction of the crew began
Corvette "Thundering" project 20385, being built at the shipyard "Severnaya Verf" began to take the crew of the ship. This was reported to the Military Review by the press service of the PJSC Shipbuilding Plant Severnaya Verf.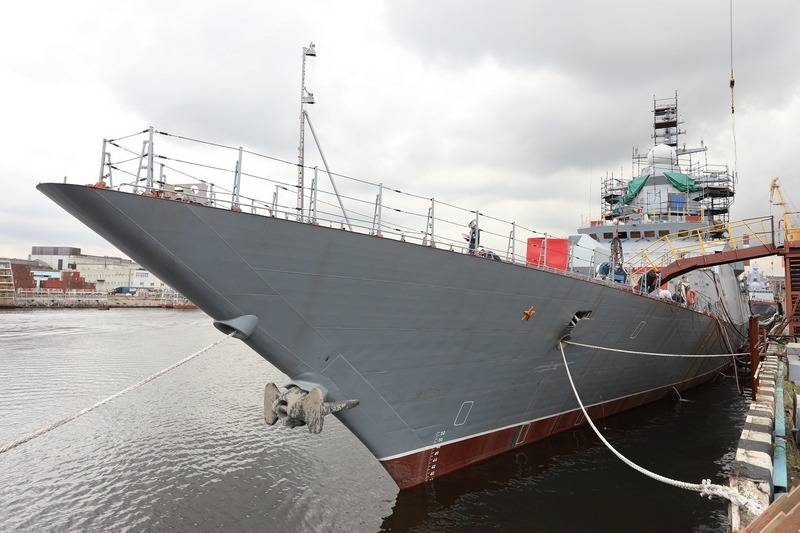 Before the crew moved in, the corvette's readiness was checked by a special commission. During the inspection, representatives of the shipyard presented a commission of residential, office and sanitary facilities, medical unit, galley. In addition, the life support systems of the ship, diesel generators, means of in-ship communications and much more were tested. The introduction of the crew will take about two weeks and will occur in stages. After the introduction, the crew will proceed to mooring and sea trials.
The 20385 project is a modernized project of the new generation 20380 of the corvette, developed by the Almaz Central Design Bureau. The main task is the detection and destruction of surface enemy ships or submarines, the organization of the landing of troops, the protection of the coastal zone, the escort of other ships. The project provides for artillery, rocket, anti-submarine, hydro-acoustic and radar systems, a hangar for the Ka-27 helicopter.
The main characteristics of the corvettes project 20385:
• Displacement - 2200 tons.
• Length - 104 m
• Width - 13 m
• Speed ​​- up to 27 nodes
• Navigation range - 3500 miles
• Autonomy - 15 days
• Crew - 99 people.
Press Service of PJSC Shipbuilding Plant "Severnaya Verf"