LDPR leader Vladimir Zhirinovsky said that it's high time for Russia to start agreeing with Turkey and Iran on the deployment of Russian naval and military air bases on their territory, RIA reports
News
with reference to "Russia 24".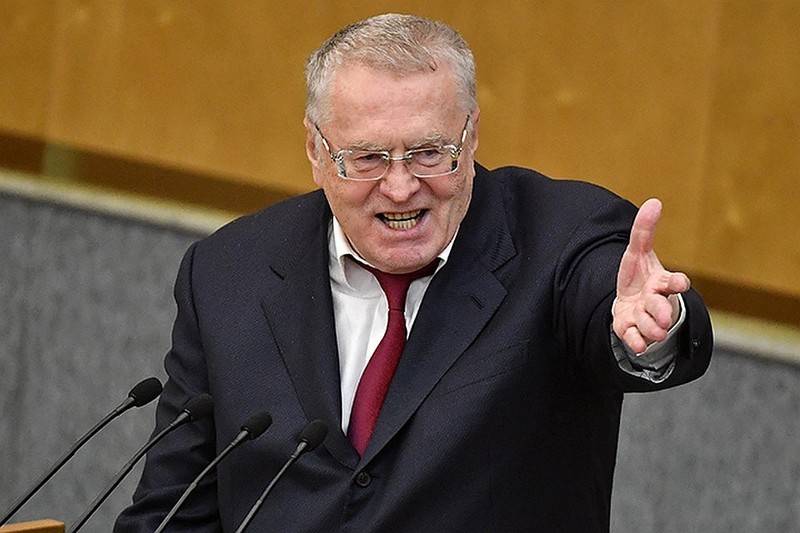 In a manner peculiar to him, Vladimir Zhirinovsky on the "Russia 24" air said that Russia should demand that Iran and Turkey place Russian military air and naval bases on their territory. According to the politician, Turkey is ready for this for a long time, and Turkish President Erdogan allegedly himself hinted at this in a conversation with the leader of the Liberal Democratic Party, when Zhirinovsky, at the personal invitation of the Turkish leader, arrived in Ankara for the inauguration ceremony of Recep Tayyip Erdogan.
He wants to be with Russia, he does not want to be in line, stand in the last car and go to the EU. With us he wants. Because with us the whole world will know who Erdogan is
Against the background of deteriorating relations between the United States and Turkey, Zhirinovsky believes that the Incirlik airbase located in southern Turkey can be closed to NATO and transferred to the location of the Russian Armed Forces.
Earlier, the United States threatened Turkey with imposing sanctions on Ankara's acquisition of the Russian C-400 air defense system. At the same time, the Turkish leader is not going to refuse to buy Russian complexes, despite all the threats from Washington, and on the contrary asks to speed up the execution of the contract.
Also, the United States imposed doubled duties on aluminum and steel from Turkey - to 20% and 50%, respectively, which caused the collapse of the Turkish lira to a historical minimum.