PJSC "Tupolev" will be engaged in deep modernization of the strategic missile carrier Tu-95MS, Interfax reports with reference to the general director of the company Alexander Konyukhov. The first flight of the deeply modernized rocket carrier is scheduled for 2019 year.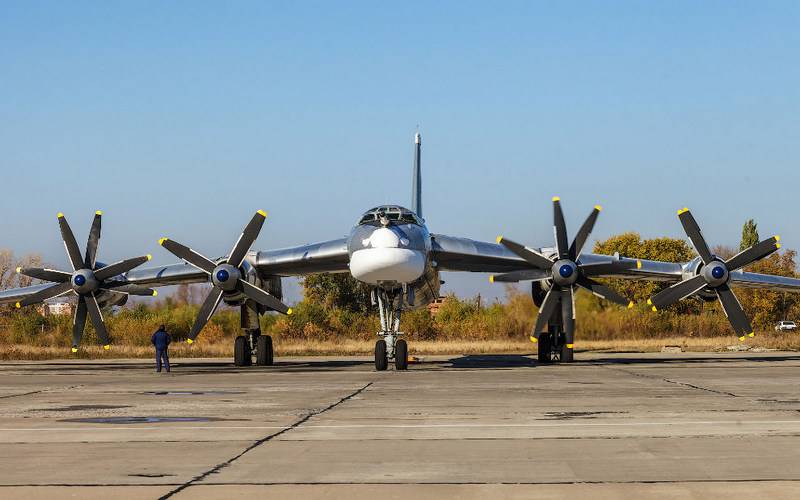 According to the agency interlocutor, the contract with the Ministry of Defense of the Russian Federation on the modernization of the Tu-95MS was concluded one and a half months ago, the decision to upgrade the aircraft to the level of the Tu-95MSM was made based on the results of state tests. Works are carried out at the Taganrog Aviation Plant (Beriev TANTK).
The option of deep modernization to the level of the Tu-95MSM implies the preservation of the airframe and some units that correspond to the basic version of the aircraft. Radio-electronic equipment will be completely replaced in order to expand the weapons used by the aircraft (for use by the X-101 and X-102 rocket carriers). Modernization involves the replacement of engines with turboprop NK-12MPM, as well as the installation of new propellers AB-60T. The Obzor-MS radar will be replaced on the Novella-HB1.021 radar, the Meteor-HM2 airborne defense complex will be installed. There will also be other work, information on which is hidden.
The company "Tupolev" explained that only Tu-95MS-95 will be subjected to deep modernization to the level of Tu-16MSM. Currently, the Russian VKS is armed with 35 aircraft of this modification.