The American destroyer Karni entered the Black Sea equipped with the Aegis missile defense system, Sixth Command reports
fleet
US Navy.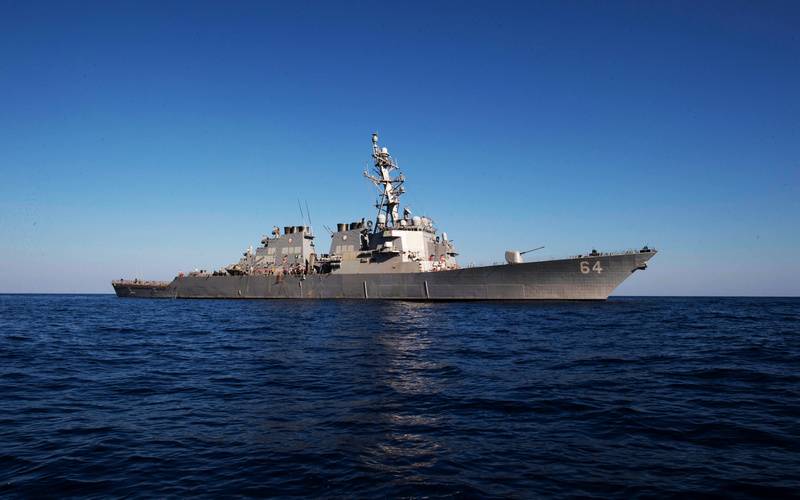 According to the US command, the Arly Burk-type rocket destroyer (USS Carney DDG-64) will be located in the Black Sea's area to conduct maritime security operations and to improve interaction with allies and partners in the region . The commander "Karni" said that the arrival of the ship in the region demonstrates "the US commitment to stability and security" and will allow "to improve cooperation with partners."
Recall that this approach to the Black Sea of ​​the American destroyer Karni is not the first this year. In February of this year, he already "visited" the region, when, together with the destroyer of the US Navy "Ross," the ships supported an operational presence in the region. "
The Karni destroyer of the US Navy belongs to the Arly Burke type and was transferred to the fleet in 1996. The ship is equipped with the Aegis system, carries Tomahawk and Garpun missiles up to 56, and is also equipped with air defense systems and underwater detection and attack. It can carry an assault helicopter SH-60 Seahawk. Displacement 6630 tons. Length is the longest 153,92 meter, width 20,1 meter, draft 9,3 meter. Maximum speed of the 32 knot. Range 4400 miles on 20 nodes. The crew of the 337 man, including the 23 officer.