Criticism of the proposed pension reform by the Cabinet of Ministers began to come (unexpectedly) from the governor's corps. So, the governor of the Irkutsk region Sergey Levchenko said that in the form presented such a reform can not cause approval. According to Levchenko, the government goes "the wrong way."
The Irkutsk Governor notes that in order to achieve the goal of increasing pensions it is not at all necessary to raise the bar for the retirement age. Sergey Levchenko, who made his proposal, quotes
RBC
:
I do not support the bill. They went the wrong way. If we are talking about raising pensions, which explains pension reform in the government, then the method chosen for this is not entirely correct.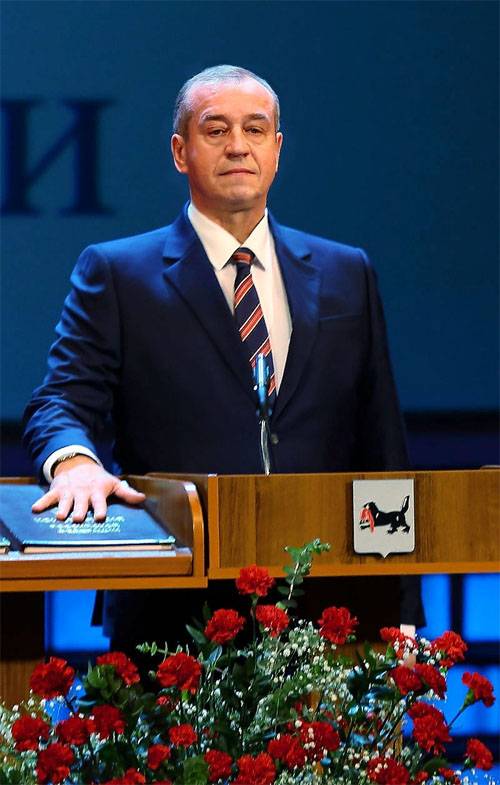 Sergei Levchenko notes that the government's concern about raising labor productivity in Russia would be much more effective. In this case, the governor adds that he has prepared a negative review on the draft reform proposed by the Cabinet. He will send this review to the State Duma next week.
Recall that the essence of the announced pension reform project is to raise the retirement age for women by 8 years and for men by 5 years. The government intends to start reform next year. This step is explained by the need to "raise the level of well-being of Russian pensioners".
However, while the project of pension reform has not yet passed through all the necessary procedures. Earlier, Russian Presidential Spokesman Dmitry Peskov has repeatedly noted that Vladimir Putin does not deal with pension reform issues.
For reference: Sergey Levchenko is the Governor of the Irkutsk Region since 2015. Party affiliation of Sergei Levchenko - the Communist Party.