Economic provocation at the opening of the World Cup
To admit, the most unpleasant expectation in connection with the opening of the World Cup was the likely attack of the Ukrainian Armed Forces on the Donbass. But it turned out that the trouble came from the other side: from the Russian government. And the sports festival darkened at once.
This is probably my main complaint to our economic "geniuses". One would like to say: guys, how did you get with your thoughtfulness and adaptability! You yourself are not sick of yourself?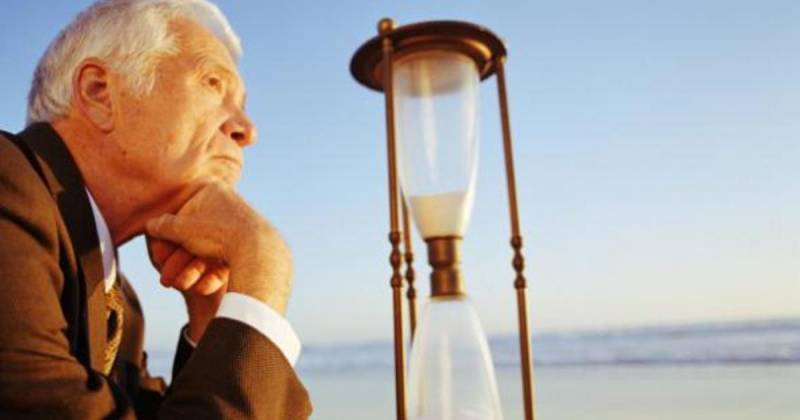 No, in general, it did not become a revelation. Even before the new appointment of Medvedev, "cautious" rumors were circulating that he would be appointed precisely to take a number of unpopular decisions and then retire, thereby unleashing his hands for the next premier, whoever he was.
After the appointment of Medvedev, similar statements about the need to make difficult decisions were heard from near-power structures. What decisions we are talking about were not specifically mentioned. But somewhere in the depths of the soul, we all understood that this issue would not be avoided.
Somewhere deep in my heart, I understand that if this is the price of changing the managerial elite, and after that Medvedev and his colleagues do leave, then everything is not so bad. But will it leave? Knowing V. Putin, no one can say this with certainty.
Now on the merits.
Yes, the experience of many countries proves that the retirement age is usually somewhere around sixty-five years. And there are champions like Japan, where he even reaches seventy. Honestly, I do not really understand how you can work actively at seventy years, say, at a construction site. But let the Japanese deal with this.
It is clear that Russia's economic and demographic problems are pushing the authorities toward such a decision. The situation when the state cannot pay pensions to all pensioners is hardly better than the one when it will take several more years to retire.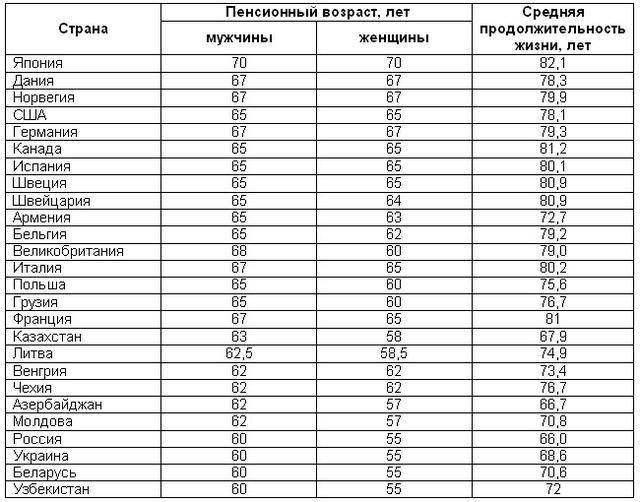 Everything is so, and yet ... I am very confused by the sequence of problem solving. What I mean? Well, for example…
And if the government wants to first establish order in the tax field? More precisely, not even order, but justice? The flat scale of taxation, and even at the level of 13%, seems too much luxury in such a difficult situation, don't you find? And I do not insist on any cardinal changes: let 13% remain for the majority, and a progressive percentage scale will appear for the rich minority at least up to thirty-five.
Or are we afraid that in this case, Gerard Depardieu, Roy Jones and other low-tax patriots will refuse Russian passports? Are we worried about Mordovia, which will go astray without its most famous citizen?
Or, in this way, we indirectly recognize that in the field of taxes we still have a complete mess, and in the event of a change in tax legislation, Vladimir Vladimirovich's friends will start massively hiding offshore revenues?
If so, why don't we adopt the magnificent experience of the United States? There, I remind you, citizens do not have the right to keep money in foreign banks, and they cannot (if they don't want big problems with the law) buy shares of foreign companies.
No, I did not make a reservation: they really cannot. In order to own foreign shares, there is a special mechanism for depositary receipts, in which the American bank becomes the nominal owner of shares, and the American citizen receives a receipt from him giving him the right to vote with a certain package of shares and receive dividends from them. As a result, the bank is pleased, because it still receives its small doyu for service, and the state, because it becomes very difficult to steal with such a scheme.
And in order to cement these rules, in the USA there are really draconian laws and penalties for violations in the tax and financial sphere. And get a "ten" for tax evasion there is quite a common thing. Well, about relapse better and not to think - you can get a "quarter".
So, when we copy this American experience, I will accept the increase in the retirement age with much less doubt.
And another aspect of the upcoming reform. Perhaps the most important.
One of my friends, having heard about this
news
, said: "I was personally denied admission to work in 38 years, precisely because of the" too big "age."
Notice that she was not employed at the construction site and not on a fishing schooner - that would be too harsh for a philologist, a candidate of science. The man was looking for regular work in the office, with a computer and papers, for which he was perfectly professionally prepared. But it turns out that 38 is already a "working old age", and employers allow themselves to turn up their noses and look for more fresh "material".
And the main question that now arises among the majority of people who have crossed the line of the sixth dozen: will it be possible to find a job if something goes wrong? Will there be a demand for workers under sixty, especially working specialties, requiring, in addition to knowledge and experience, also fair physical health?
I am sure that the current reformers have no answer to this question. Although that little things: they hardly even thought about it!
Therefore, I will allow myself another tip: if you are there, "above," you really think about people, and not just about your favorite entrepreneurs, take some measures to stimulate demand for labor resources.
First of all, limit the influx of migrant workers. To at least some shortage of masons in the country was observed, road workers, nurses, nurses, nannies. So that your favorite employers do not turn up their nose, but consider each proposal with interest.
No, I am a reasonable person and I understand that somewhere a foreign specialist is really necessary. But it is logical to assume that if it is so necessary, then it should cost significantly more than the Russian. Therefore, let the employer pay him a salary, pay his second salary to the Employment Fund, and also deduct the Pension to have full justice and peace. And if they again start talking about "envelopes" and violations, I'll again remind you of the American legislation, where for such mischief you can go to jail for a long time.
Well, the last, perhaps. While the pension in Russia is what we are seeing now, it is somehow embarrassing to groan about the incredible lack of funds. At first, make the money of various funds in the country work, unwind the flywheel of economic growth, raise pensions to any acceptable level.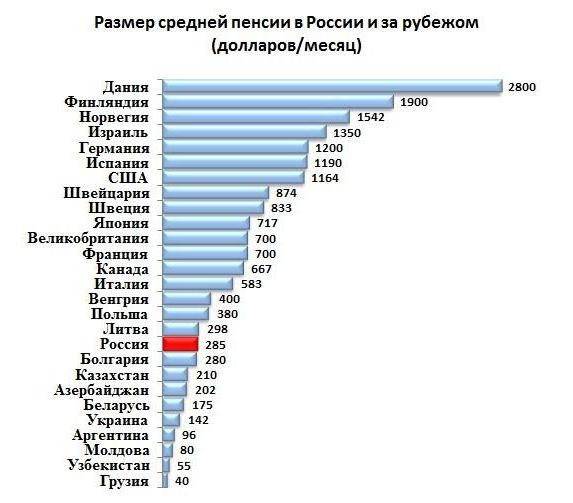 And without this, somehow it turns out to be too false!