The opening ceremony of the Trans-Anatolian gas pipeline (TANAP), built to transport fossil fuel from Azerbaijan, took place in the Turkish province of Eskisehir,
RIA News
.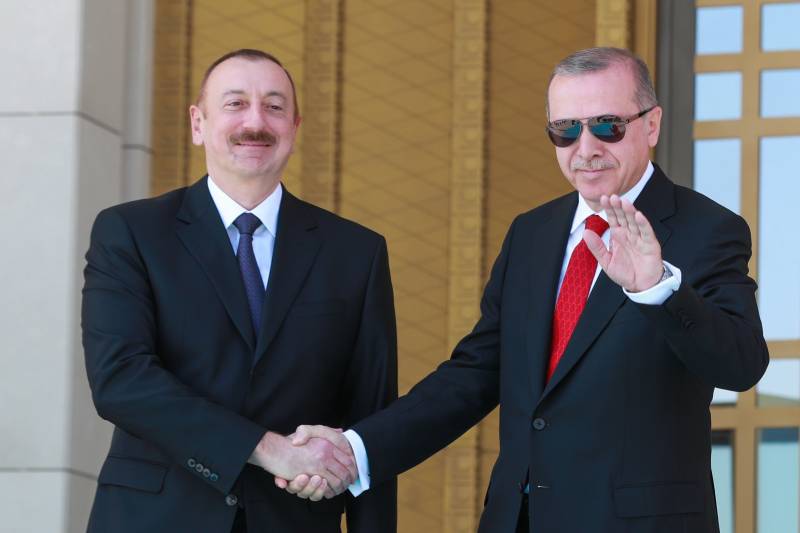 The presidents of Turkey, Azerbaijan, Ukraine, Serbia, as well as the head of the unrecognized Turkish Republic of Northern Cyprus Mustafa Akinci took part in the solemn event.
Today
historical
day. The TANAP project is the result of multilateral cooperation, Erdogan said.
According to him, the gas pipeline was commissioned before the scheduled dates. In a year it is planned to carry out the first delivery to Greece. The implementation of the project will give work to thousands of people, the president added, calling the gas pipeline the "Silk Energy Route".
In turn, the President of Azerbaijan noted that "TANAP unites seven countries and many companies." He said that the project would have remained on paper, "if not for the Turkish-Azerbaijani unity and fraternity."
Recall, TANAP is part of the Southern Gas Corridor. Its other component - the TAP gas pipeline should be completed within the next two years (at present its readiness is 72%).
TANAP is built in Turkey and will join the Trans-Adriatic Pipeline (TAP). The capacity of TANAP will be 16 billion cubic meters per year. About 6 billion plans to take Ankara, the rest will go to the markets of Europe.