Malaysian Ministry of Transport: Accusations against Russia in a Boeing strike are unproven
The Ministry of Transport of Malaysia has published a statement in which it speaks about the preliminary results of the investigation of the case of the crash of "Boeing" near Donetsk. The statement says that the findings of the Netherlands investigation that the airliner was shot down from an anti-aircraft missile system, which allegedly came to the Donbass from the Kursk region, are unsubstantiated.
The head of the Ministry of Transport of Malaysia, Anthony Lock, noted that the investigation after his loud statements did not provide the official Kuala Lumpur with all the materials that would serve as evidence of the "involvement of Russia" in the attack on the Malaysian board of MH17.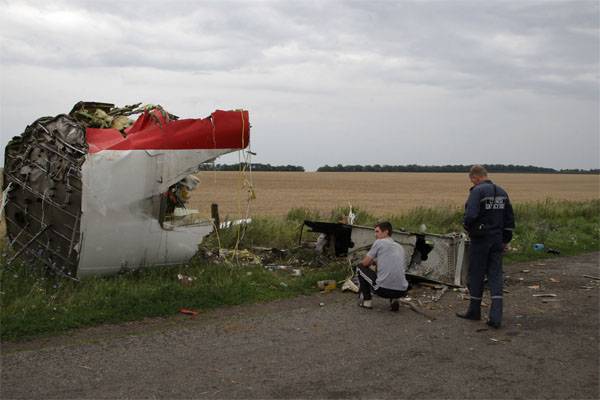 Anthony Locke:
The work of the investigators is not just to take and show a finger - to Russia. They are simply not eligible.
According to the Minister of Transport of Malaysia, you need to be more responsible in providing materials about the perpetrators of the terrible tragedy of July 2014.
Recall that the plane, attacked in the sky over the Donbas, belonged to the airline "Malaysia Airlines". All passengers and crew members of MH17 died. And Ukraine immediately blamed Russia for everything, although it was the "Buki" of the Ukrainian Armed Forces that day that they were on combat duty near the town of Zaroshchenskoye.
The statement of the representative of the Malaysian Cabinet clearly confuses all the cards to those who would like to prove unsubstantiated nonsense as "irrefutable facts of Russia's guilt". Now sanctions imposed on Anthony Loka?
http://www.globallookpress.com