The IDF Air Force Commander, Major General Amikam Nurkin, speaking today, 22 May, at the headquarters of the Air Force in Herzliya, at a meeting with 20 Air Force commanders of countries, said that two weeks ago, Israel responded with massive attacks on Iranian military infrastructure in response to Iran's missile attack on the country's territory.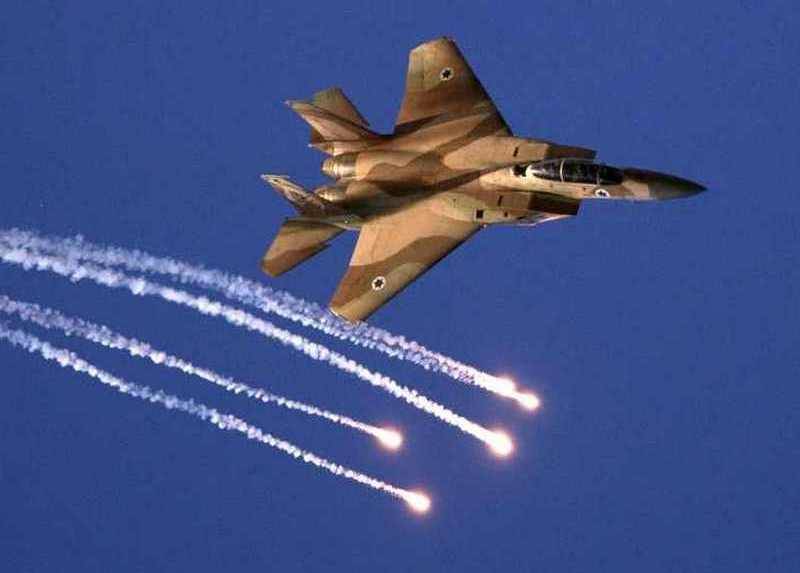 The Iranians launched 32 rockets [in the Golan], we intercepted four of them, the rest fell outside Israeli territory. During our retaliatory strike, more than 100 ground-to-air missiles were fired on our aircraft.
- leads the press service of the Israel Defense Forces the words of the commander
Nurkin explained that early in the morning of May 10, Iranian Al-Quds forces launched dozens of missiles along the front lines of the Israel Defense Forces in the Golan Heights. In response, the Israeli air force bombarded several dozen Iranian targets in the Arab Republic.
After the bombing, all the planes of the Israeli Air Force returned safely to their home airfields, attacking Syrian air defense systems, including the latest Russian air defense system, Pantsir and Buki, on the way.
- He said, adding that none of the 100 missiles fired by Syrian air defense systems hit Israeli aircraft.
Recall that on May 10, 2018, Israel launched a massive strike against Syrian territory in response to the alleged attack by Iran on the Golan. Israeli spokesman Jonatan Konrikus then stated that it was a large-scale operation against significant components of the Iranian presence - intelligence, logistics, military bases, warehouses, observation points, and much more.