In the act of President Vladimir Putin, who presented a bouquet of roses to Angela Merkel, there is a "hidden meaning" that is offensive to the federal chancellor, writes the German newspaper Bild.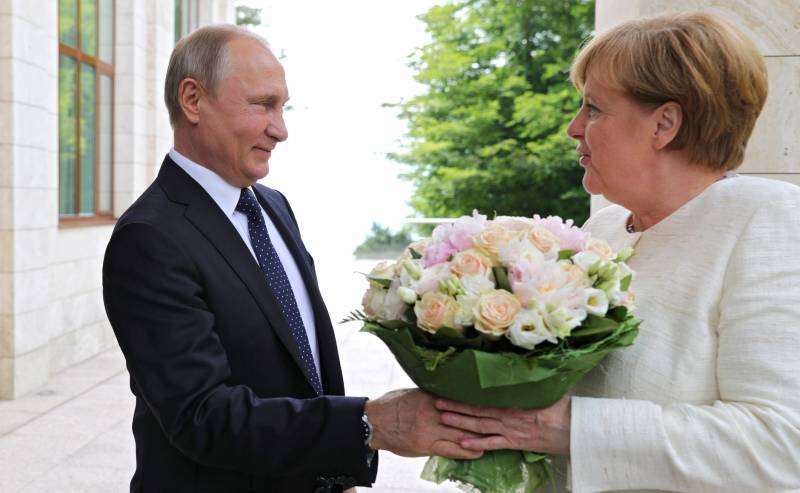 The tabloid critically assessed the meeting of the two leaders, comparing it with the "diplomatic duel".
According to the author, this visit to Sochi, declared as a worker, in fact turned out to be a fighting duel, an "exchange of blows" in which began "right on the threshold of the Sochi residence of Bocharov Ruchei". Therefore, the bouquet given to the chancellor is not at all what it seems.
It looks like a courtesy, but in fact it is an insult,
quotes an article
RIA News
.
The journalist explained that "the world's leading politicians should shake hands, and not give bouquets." He is convinced: the flowers were needed, "to remind Merkel that she is a woman." For some reason, the author found this offensive.
On the eve of the tabloid published an article in which criticized Merkel's visit to Sochi for the reason that during the negotiations, Putin allegedly managed to show her that he is the master on the world political arena.