The heavy flamethrower system "Solntsepek" showed itself well in Syria during the destruction of the underground shelters of militants, said the commander of the troops of the Central Military District, Alexander Lapin.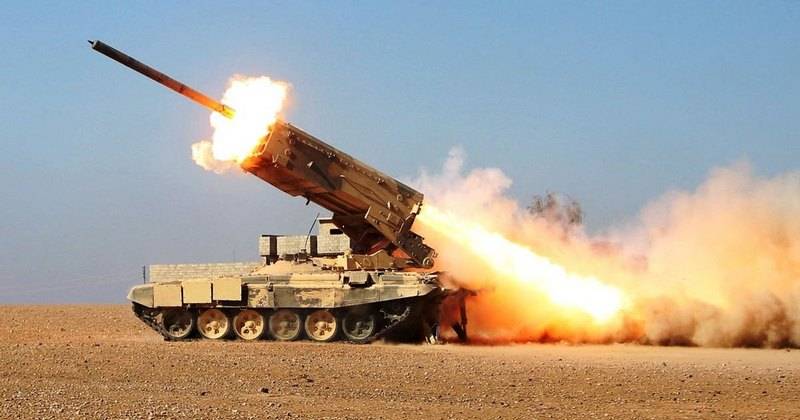 Perfectly proven new heavy flame-thrower system "Sunpipe". I will say, the most unique car. Often, we were greatly rescued when it was necessary to destroy the militants in some underground or semi-underground shelters.
- said Lieutenant-General Lapin, until November 2017, who headed the headquarters of the Russian group in Syria.
Earlier on Thursday, Lapin reported that the Syrian army, with the support of the Russian military, had destroyed about 65 thousands of militants during the operation, of which 819 was the ringleader of the gangs.
The Russian Defense Ministry has not previously officially reported on the use of "Sun Chains" in Syria, but these systems featured on videotapes published by the Syrian Ministry of Defense. Judging by the video, the system was used during the battles for the Syrian Palmyra.