At the recent military parade of Field Marshal Khalif Haftar's troops in the Benghazi region (Libya), among the numerous samples of various equipment, medium
Tanks
T-62, writes
Rossiyskaya Gazeta
.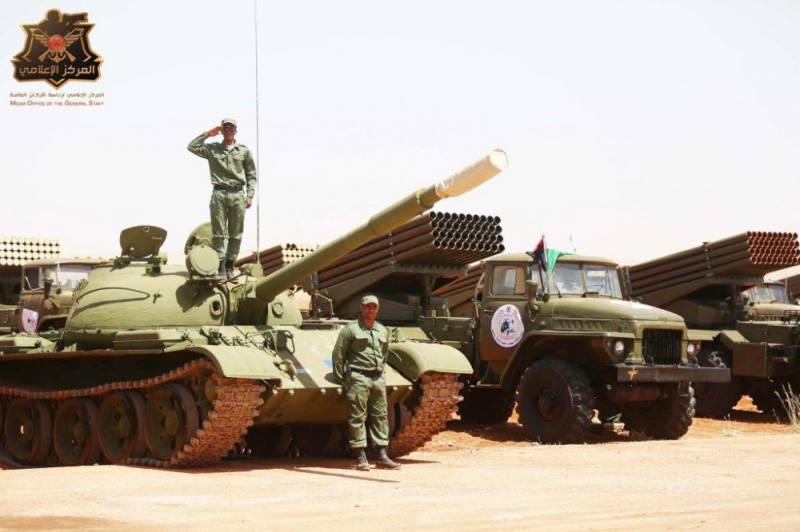 These machines were the basis of the combat power of Libyan ground forces for many years, their delivery to the country began in the first half of the 70's.
The Soviet leadership believed that the Gaddafi army would use such equipment to "resist international imperialism and Israel." However, the first armed conflict where the T-62 were used was the July war of 1977, which was forgotten today, against Egypt, which also had sixty-two units in service.
In the eighties, combat vehicles were involved in the Libyan operation in Chad.
"At the beginning of the 2000s, the Libyan army had T-350 units around 62 at its disposal. True, most of them were withdrawn from the troops and concentrated on storage bases. Therefore, during the 2011 events of the year, T-72 and T-55 more often hit the lenses of cameras and video cameras, "the publication says.
Today, Haftar's army is experiencing a shortage of armored vehicles due to the ongoing intra-Libyan conflict, so the military began to restore those remaining in the warehouses of the T-62.