Chronicle of diving Ukroboronprom
In December, 2017, your humble servant had the audacity to doubt the multi-million dollar perspective of the Kharkov aircraft plant. This then, I was given a real (!) Evaluation of the leadership of Ukroboronprom, headed by the now-former General Director Romanov, as well as the "superproject" for stamping tracks for BMP, were very negatively received by loyal servants of the current Ukrainian government.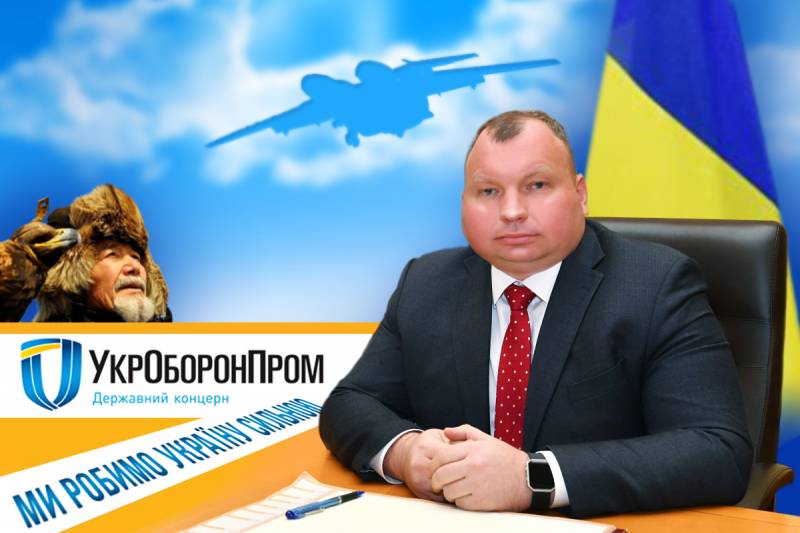 For all of the above, including the analysis of the patriotic report from Espresso TV about KSAMC, I was once again counted among the forces of world evil and promised a "mountain of problems".
Today it is necessary to recognize that I was wrong. Thanks to the "thoughtful" and decisive actions of the management of the state concern and their supervisors, a multimillion perspective has indeed opened up to the staff of the Kharkov Aviation Plant. True, this prospect with a minus sign.
24 April 2018 of the Year The Economic Court of the Kharkiv Region ordered the aircraft factory to return 15 million dollars to a military unit from Kazakhstan for paid, but not delivered, An-74T-200А. The final acceptance of the aircraft was to take place at the Almaty International Airport in October 2015!
At the court hearing, the representative of the aircraft factory noted that the Kazakh military unit actually transferred 15 million dollars by agreement of February 3 from 2014. With this money made part of the aircraft. However, "with the onset of force majeure, the debtor cannot complete the construction of the plane, in connection with which the applicant was offered several additional agreements", which the Kazakh national guardsmen refused.
It is obvious that the so-called force majeure is nothing but the criminal activity of the "successful managers" of Ukroboronprom. Having nullified military-technical cooperation with the countries of the former USSR, the "Ukradipromist" conjunctures doomed the domestic aviation industry to certain death.
The company, capable of once producing up to fifty aircraft per year, has not built a single aircraft in four years.
In addition, today the Kharkiv Aviation Plant is in bankruptcy proceedings. And since the Kazakh side missed the deadline for the application of competitive claims to the debtor, the debt will be repaid in the sixth (!) Turn. Needless to say, phenomenal success and impeccable image from foreign partners!
Perhaps, 150 million dollars from a potential investor Oriole Capital Group from an offshore offshore about which tourists from Ukroboronprom talked so much after their next trip to Dubai Air Show-2017, would have got it right. It is a pity that this American dream melted away like a mirage, with the departure of the "hard worker" Romanov.
However, do not despair. For three months of his leadership, Pavel Bukin only confirmed that he was a worthy successor to the successful manager Roman Romanov, and very soon the next regular videos about the new victories of the defunct Ukrainian defense industry will appear.