Almost all the battle dolphins who served in the Ukrainian Navy were sold to commercial structures or died a natural death before 2014, reports
RIA News
Post State Duma Deputy Dmitry Belik.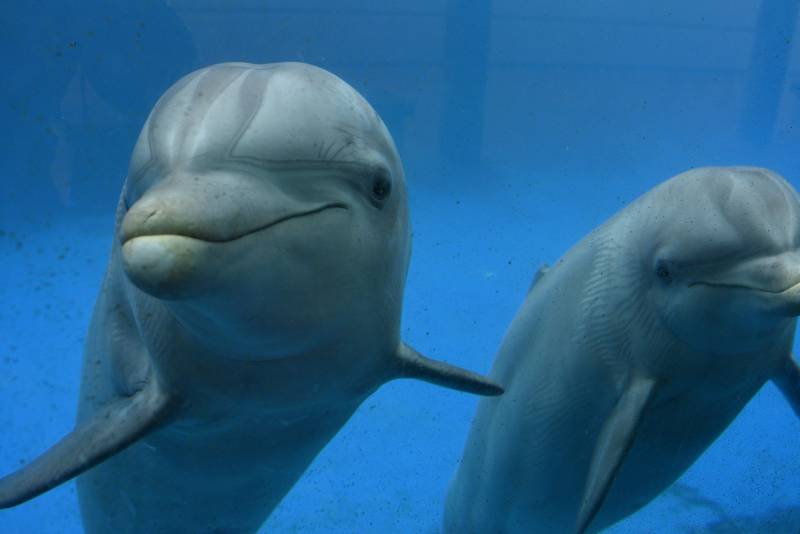 Recall, on the eve of the permanent representative of Poroshenko in the Crimea, Boris Babin said that the Ukrainian fighting dolphins "patriotically" refused to eat after the peninsula entered Russia, which is why they died.
According to Belik, "Kiev is covering up traces of its negligence towards animals: due to lack of funds for their maintenance, dolphins have been sold into private hands."
From 1995 to 2014, the fighting dolphins that after the collapse of the USSR ended up in Ukraine worked in private dolphinariums and were not engaged in combat training,
he said.
The former underwater special forces, consisting of bottlenose dolphins, "entertained the public in private dolphinariums, and also engaged in dolphin therapy." The deputy said that "the majority of dolphins were of old age, since after the collapse of the USSR, there was no" updating of personnel ".
There can be no talk of any Ukrainian patriotism with regard to combat dolphins, because it was under Ukraine that the special forces of the dolphins "changed swords for plows" and were engaged not in underwater operations, but exclusively in commercial activities,
added Belik.