The headquarters of the Ground Forces topped the military general
Colonel General Vasily Tonkoshkurov has been appointed to the post of Chief of the General Staff of the Ground Forces, according to
News
.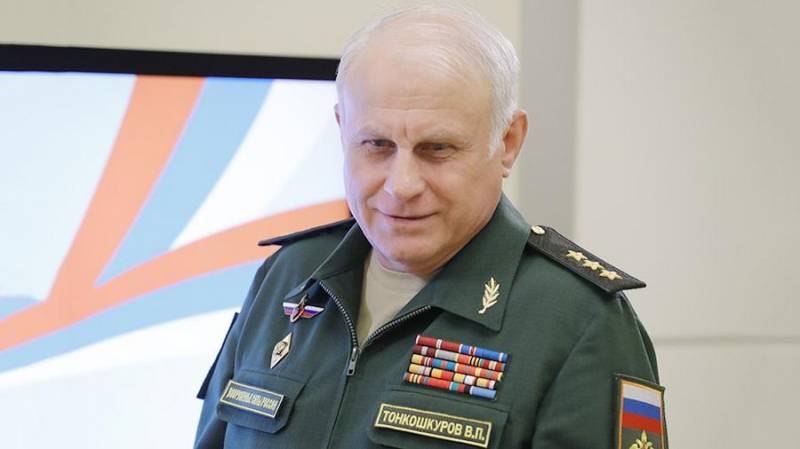 "Vasily Tonkoshkurov from 1983 to 1985 for the year took part in the hostilities in Afghanistan. Was injured. In 2000, he participated in a counter-terrorist operation in the territory of the Chechen Republic. He was awarded two Orders of Courage, the Order For Military Merit and the Red Star, the Medal For Military Merit, "the message reads.
The former place of his service is the head of the General Organization and Mobilization Directorate (GOMU) of the General Staff.
As noted by military expert Viktor Murakhovsky, the Chief of General Staff is a key figure in the system of the Ground Forces. It is he who is responsible for their appearance and development.
Today, the main headquarters is primarily responsible for the organizational structure. It is there that decisions are made, which in terms of numbers and weapons should be motorized rifle and
tank
units, brigades, divisions and combined arms armies. Partially, this was done by General Tonkoshkurov as the head of the GOMU. In his new position, he also has to solve a number of operational and combat training tasks. The main headquarters also determines which weapons systems will be put into service with the Ground Forces. This is the most extensive nomenclature of military equipment among all types of armed forces,
said Murakhovsky.
Tonkoshkurov - a graduate of the Tashkent Higher All-Arms Command School. He served in the Group of Soviet Forces in Germany, then in the Baltic Military District. In 1990 th graduated from the Military Academy. Mv Frunze. Since July, 2004 has commanded a motorized rifle division in the North Caucasus Military District. In June, 2008 was appointed to the post of chief of staff of the 41 Army of the Siberian Military District, and from June 2009, he became commander. From 2013 of the year - Head of the Main Organizational-Mobilization Directorate of the General Staff of the RF Armed Forces.