Kurt Volker, the special representative of the US State Department for Ukraine, plans to visit Donetsk and Lugansk only when they are returned to the control of the Ukrainian authorities. He stated this during a briefing in Slavyansk.
I would love to go there when peace and Ukrainian control is restored there.
- transmits his words "112 Ukraine".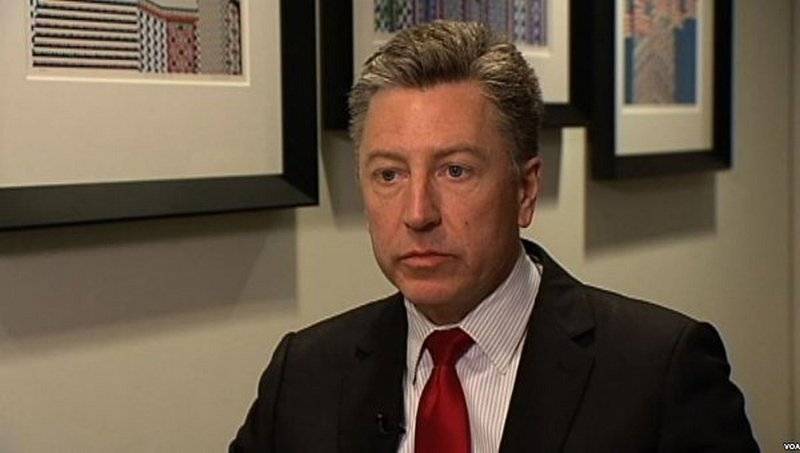 The representative of the State Department explained that he did not want "to give any reasons to legitimize the so-called" political entities "" - the self-proclaimed Donetsk and Lugansk people's republics, which, in his opinion, "should not exist".
Volker added that conditions for restoring peace can be created by the introduction of a UN mission.
We want Russia to take seriously the proposal to introduce a peacekeeping mission under the UN mandate.
- he said.
According to him, when Russia is ready for this, he is ready to meet with and. about. Russian presidential aide Vladislav Surkov or with another representative from Moscow.
On May 12, the United States Special Representative for Ukraine Kurt Volker announced his intention to visit the Donbass, but only reached Slavyansk, where he is on Tuesday. Today, he first met with the commander of the Ukrainian United Forces, Sergei Naev. Special Envoy of the State Department also announced plans to visit the area of ​​the hostilities.
Russian Foreign Minister Sergei Lavrov pointed out that Volker is taking initiatives that cross out the Minsk agreements on a peaceful settlement in Ukraine.