On Monday, the US envoy blocked the adoption by the UN Security Council of a statement calling for an independent investigation of the events on the border of the Gaza Strip and Israel, reports
TASS
.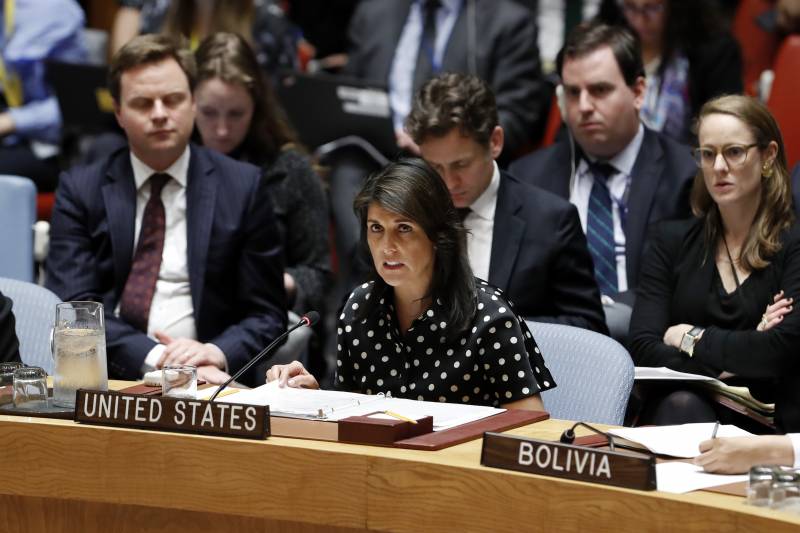 The text of the draft communiqué stated that "the UN Security Council expresses its indignation and grieve over the death of Palestinian civilians who exercised their right to demonstrate peacefully".
The document also called for "conducting an independent and transparent investigation of events."
Recall that the mass demonstrations of Palestinians in the Gaza Strip continued from the end of March, and on Monday they broke out with a new force in connection with the opening ceremony of the US Embassy in Jerusalem.
According to the Palestinian Ministry of Health, only yesterday, as a result of clashes on the border with Israel, 52 Palestinians died, more than 2-x thousand people received various injuries. In recent weeks, the Palestinian side has repeatedly appealed to the UN Security Council with a request to intervene in the situation, but so far there have not been emergency meetings with officials in connection with what is happening in the region.
Well, is it time to raise the question of depriving the US of the veto? ..