The resource "Russian Spring" published materials relating to the heavy assault rocket launcher Golan-1000.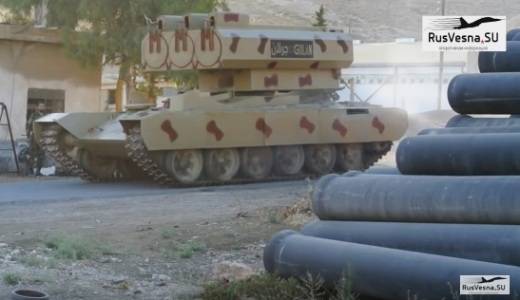 Judging by the published video, this combat vehicle was not created on an ordinary chassis
tank
T-72.
"The so-called" driving driving simulator "(HTV) was launched. As the name implies, these machines train the driver for the main combat T-72. This technique saves the resource of real tanks ", comments the video
Messenger of Mordovia
.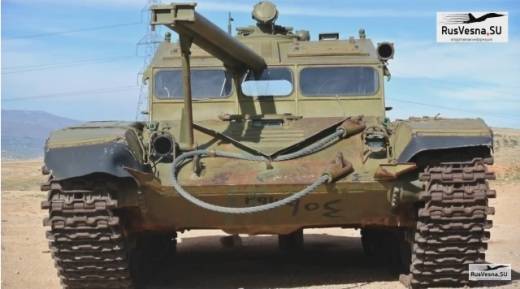 Currently, HTV is used in Syria not only for training purposes, but also as a tractor for evacuating damaged equipment.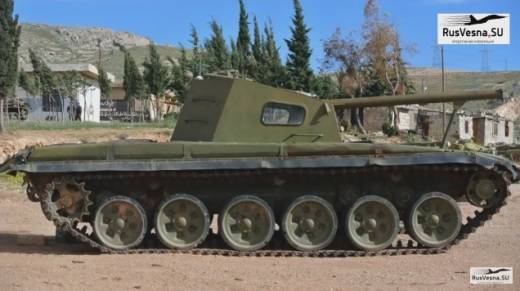 As can be understood from the video, if necessary, the gunner can aim, while in the shelter. At the same time, if terrorists come under attack with 500-mm rockets weighing half a ton, they have practically no chance to survive.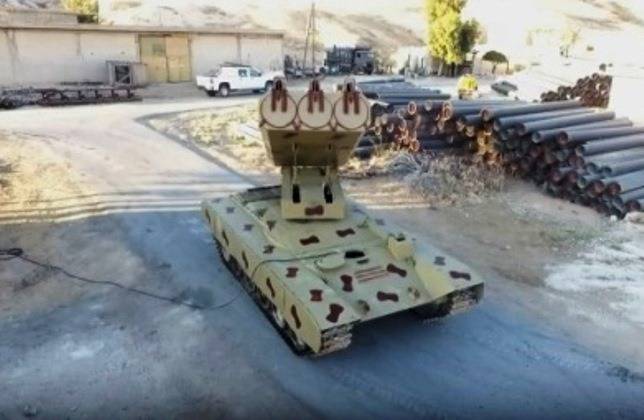 The agency notes that "the demonstrated Golan-1000 is made at such a high level that even some industrial enterprises can envy such quality."