On the morning of May 13, a new Chinese aircraft carrier, completely built in the People's Republic of China, and designated as the 001A project, first entered the factory test, reports
bmpd
.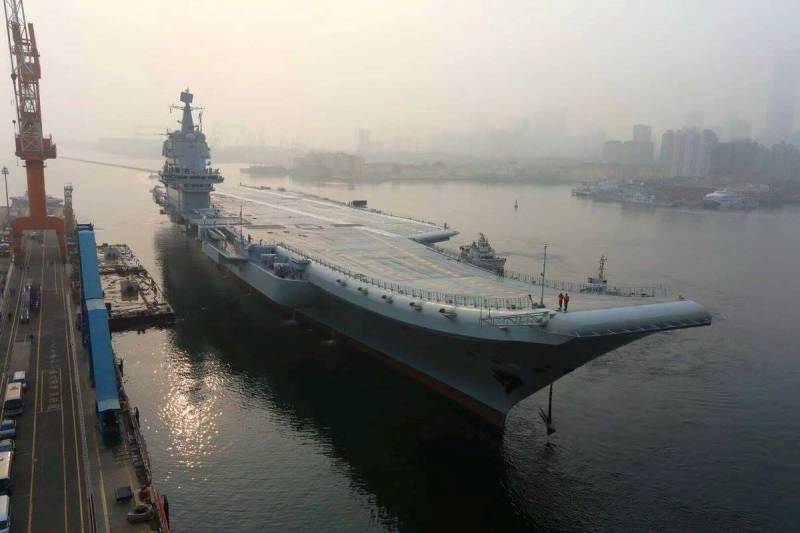 The first way to sea at the factory running tests of the second Chinese aircraft carrier. Dalian, 13.05.2018
The construction of the second Chinese aircraft carrier (the first — the Liaoning acquired in Ukraine, the former Varyag) was carried out in Dalian by the Dalian Shipbuilding Industry Company (Group) (DSIC) shipbuilding association.
According to the resource, the ship was built in a very short time: "the actual construction of the ship was started by DSIC 19 in November 2013, the assembly of structures in the shipyard's dry construction dock started in March 2015, the ship was removed from 26 in April ".
The author recalls that the first aircraft carrier "Liaonin" (project 001), acquired in the unfinished form in Ukraine in 1998 year, was completed at the shipyard of the same company (DSIC). Launched in September 2012.