Modernization of the legendary floating multipurpose tractor MT-LB, nicknamed "motor-rail", will make it easier on the 800 kg, which will allow to install additional armor, reports
RIA News
a message from a representative of the Remdiesel plant.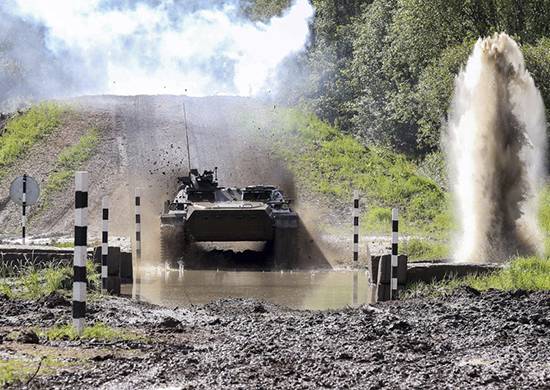 As part of the state defense order, Remdizel is upgrading MT-LB in order to increase the power and controllability of the vehicle, as well as to reduce weight, primarily by installing a new KAMAZ-740.50 engine. Power is increased to 360 horsepower, and the total weight of the armored personnel carrier is reduced by 500 kilograms,
said a plant representative.
The new hydromechanical steering box will allow the car to turn on all gears with a controlled turning radius.
Also, the modernization involves reducing the weight of the tracks: due to the installation of tracks with a closed hinge, weight reduction is achieved by another 300 kilograms. As a result, the total weight of the car will fall on 800 kilograms. This allows you to put additional armor and protect the machine,
told the company.
Recall, the MT-LB (multi-purpose light truck, armored) was widely used in the Soviet era as an armored personnel carrier, as a sanitary evacuation vehicle, as a tractor for T-12 and MT-12 "Rapier" anti-tank guns, as well as a self-propelled mortar and anti-aircraft gun . The machine was actively used in battles in Afghanistan and other military conflicts.