In the Amur Region, the All-Army stages of the contests "
Tank
biathlon "and" Suvorov onslaught ", the strongest crews will represent Russia at the ARMY-2018, reports
RIA News
.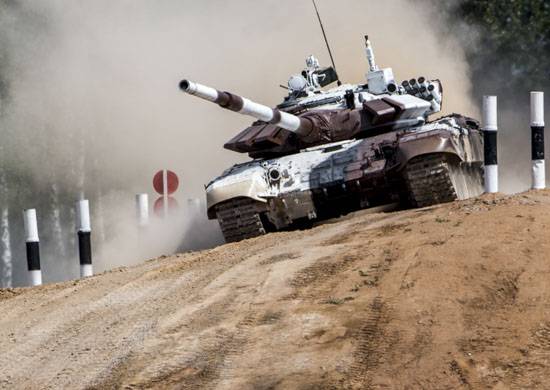 According to the representative of the BBO, "at the training ground of the Far Eastern Higher Combined Arms Command School (FEFU) near Blagoveshchensk, the strongest teams of the military districts of Russia, Northern
fleet
and specialized military schools. "
The teams will perform on their vehicles - T-72BZ tanks (in the "Tank Biathlon") and BMP-2 (in the "Suvorov Onslaught"). DVOKU traditionally prepared a team for the competition "Suvorovsky onslaught", the school will present the crew for the "Tank Biathlon" for the first time. Among the infantry crews of the BMP-2, the DVOK team repeatedly became the winner and represented Russia at international competitions of the past years,
he told reporters.
The representative of the district explained that "at the DVOKO training ground, a modern track with obstacles was prepared, and the conditions for its passage in both competitions are similar: tankers will have to complete three rounds; after each they will execute firing at the targets denoting a tank, helicopter, infantry fighting vehicles and a hand-held anti-tank grenade launcher. "
The Grenat-4 UAV operators will transmit target coordinates to adjust the fire of tank crews from closed positions.
"In the" Suvorov onslaught ", as the trail passes, participants are waited by a slalom (" snake "), a ford, a kurgan, a track bridge and an escarpment. Crews of combat vehicles on firing lines will hit targets imitating infantry fighting vehicles, a helicopter, and an anti-tank grenade launcher using standard weapons, "the press service said.
The winners of the all-army stages of the competition will go to the Army international competitions, which will be held from July 28 to August 11. According to the press service, "27 is scheduled for international competitions in field, air and maritime training."
Competitions will be held in Russia, Belarus, Kazakhstan, Azerbaijan, China and Iran. Participants from 80 countries are invited.