Entered the responsibility area of ​​NORAD. The United States announced the interception of Russian Tu-95
The North American Aerospace Defense Command (NORAD) stated that the American F-22 fighters intercepted two Russian Tu-95 bomber in the air defense identification zone near Alaska. It is reported by The Washington Free Beacon, citing the representative of the command of Scott Miller.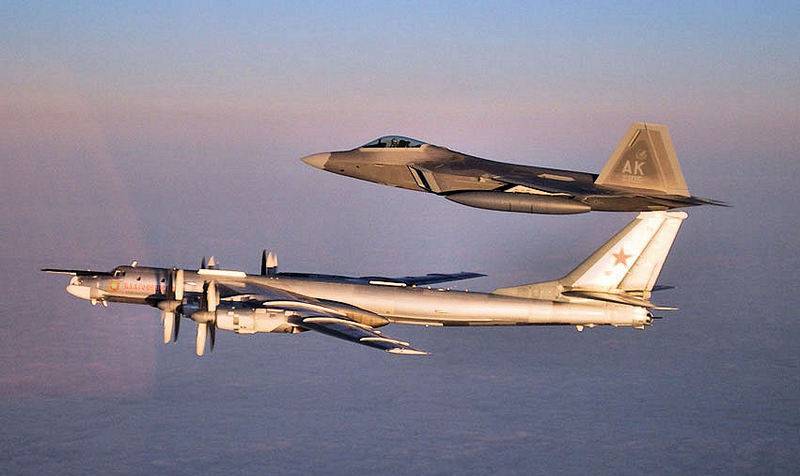 Two F-22 NORAD fighters intercepted and identified two Russian Tu-95 long-range bomber flying in the air defense identification zone near the west coast of Alaska, north of the Aleutian Islands
- Said the American military.
According to him, two Tu-95 entered the two-hundred-mile (320 kilometers) NORAD area of ​​responsibility over the Bering Sea. After that, American aircraft tracked them until they left the air defense identification zone.
The representative of the American command noted that the bombers did not cross the air borders of the United States and Canada, flew only over international waters and did not violate international agreements.
As reported by the Ministry of Defense, Tu-95MS, accompanied by anti-submarine aircraft Tu-142, carried out planned flights over the neutral waters of the Arctic Ocean, the Bering Sea and the Sea of ​​Okhotsk. In particular, they worked refueling in the air. The aircraft were accompanied by MiG-31 and Su-35 fighters.
http://www.globallookpress.com/